Everybody can't be Superman
Success means recruiting, training, promoting your own super-heroes
In an industry saturated with competition, what makes your bank stand out?
"It's our people."
Come on, that's what everyone says.
But just as 90% of drivers can't be above average, neither can the staff at each bank be the best.
There's no doubt the quality of your team is a key to your success. However, there has to be more to your business strategy than just having the best team in place—or thinking your do.
Excellence should be proactive. The benefit lies in how you attract, retain, and grow associates across the company. That will have the greatest impact.
If you truly believe that a bank's people can make the difference—and I do—then focus on developing a consistent and repeatable process for hiring and keeping high-performing teams.
Can you run a "people factory"?
Yes, Talent Management should be run as a process, just like any other process in the bank. This group should have a clear vision and consistent process for the recruitment, hiring, on-boarding, and development of associates.
The exact definition of these processes and the roadmap to follow in maturing these processes will be unique for every bank.
However, there are five elements in building a difference making team worth considering:
1. Hire people whose passion aligns with your brand.
The best place to begin is with your brand. Ask these critical questions regarding how you choose to compete:
• Are you focused on delivering a client intimate experience, which I expand on below?
• Are you providing the highest deposit rates/lowest loan rates—made possible through an obsession with operational excellence?
• Attracting clients by always being first to market with the latest product innovation?
In addition to the required role specific experience and expertise, hire people whose natural passions align with your brand. And that hinges on what your brand means.
For example:
• If you pride yourself on client intimacy you would evaluate candidates based on their natural ability to engage with others, collaborate, listen, and anticipate the needs of others.
• If you're stressing product innovation, then while you'd still want someone who provides good client service, you would want to ensure that they possessed a natural curiosity. You want someone who likes trying and adopting the latest technology. Someone who gets a boost out of identifying innovative solutions.
• If operational excellence is your goal, then you need detail-oriented people for whom less than 100% means failure.
2. It's not just for client-facing roles.
Brand congruity isn't just for client-facing roles. From your operations center to your finance team, associates need to believe in and deliver the same passion for your brand.
Remember: The great pyramids that have lasted for centuries comprise the same stone from base to point.
Even though you have a high-performing banking center team, this alone will not lead to better business results. If there's a lack of consistency between your client-facing and key operational roles, this will ultimately become visible to the client.
A company who does this extremely well and has the results to show for it, is USAA. They hire for service and understanding of the unique situation of their clients and have created routines, for example issuing copies of deployment letters to new employees, that reinforce the value proposition of their customers and bring focus on their experience back through the entire company.
Aligning the organization this way can create incredible momentum and helps mitigate conflict between front/back-office, as everyone is rallied around the same mission.
Notice I said mitigate, not eliminate.
There will always be tension between functional teams (example, Marketing and Finance, or that classic disconnection point, Marketing and Compliance).
When such tension arises from the differing experiences and perspectives of the teams and not on a fundamental disagreement regarding how you've chosen to compete, it's not a bad thing.
In fact, internal constructive conflict can and should arise. Typically, this leads to better decision making, better ideas, and better results.
3. Align performance incentives with your mission.
Several years ago, I read an article that Steven Kerr, veteran business executive penned for the Academy of Management Executives, entitled "The Folly of Rewarding A, while hoping for B." Kerr's point was that we can expect people to do the things that are rewarded rather than what is actually the right thing to do.
I've seen this practice too often. I'm certain you have as well.
Here's a classic example. A call center may incent associates based on average handle time and thus seek to get clients off the phone quickly, resulting in client dissatisfaction and multiple calls to resolve an item, while the bank professes a focus on client satisfaction.
This isn't to say that measuring average handle time is wrong. However, if that is your primary measure for success, but your brand promise focuses on client intimacy, your incentives and desired outcomes severely misaligned.
Objectively question your current incentive programs and understand the behaviors they drive.
Keep in mind, it isn't with malicious intent that associates work to satisfy A and be rewarded, rather than deliver your hoped-for B.
It's that your incentive program is a more powerful statement—maybe unintentionally—of what employees are to assume management considers most important.
4. The most important person is the immediate manager.
While company leadership plays an important role in developing and communicating the vision for the company, the person with the most influence on an associate's success is their immediate manager, not leadership.
Yes, Bank President, you've sent a memo or presented the bank's vision to the entire team.
You've even made it a point to meet with as many folks as possible.
All very important. But unless the expectations you set or the points you raised are reinforced daily by an associate's manager, any effect you had on performance is transitory.
If you read the book or saw the HBO miniseries Band of Brothers, about the WWII paratroopers of Easy Company, you'll recall that for all the qualified senior officers in charge, it was said that it was Easy's non-commissioned officers, especially the sergeants, who made it the excellent unit it was.
Make the investment to ensure that the front-line managers are informed and on-board with your expectations. It is they who will sustain the performance.
5. Maximize informal moments.
Strong performance management systems and training are necessary components of your talent management program, but they can never replace the importance of one-on-one coaching and feedback.
Too often coaching and feedback are provided in formal settings.
This is fine, but it is not as powerful as providing feedback or coaching closer to the actual event. Nor is it as powerful as making the most of those informal moments that organically present themselves every day.
What are these informal moments?
Bumping into the associate as you both are leaving for the day, swinging by their desk to check-in, or sharing a coffee. The feedback or coaching offered during these informal moments doesn't have to be as detailed or documented as during the formal sessions and honestly, that is what makes it more powerful.
These moments allow you to be authentic in offering a quick word of praise or in emphasizing the importance of a project or behavior.
There have been several times in my own career were this made a significant difference. Where words of encouragement, support and in one instance subtle, yet clearly understood guidance on how to address a difficult situation proved invaluable. Have experienced personally the power of these moments, I have striven to take advantage of these moments.
Your team can be the difference
So, are your people the difference?
They can be.
The challenge is to take things beyond simply being proud of your team.
Make the team truly a sustainable competitive advantage by aligning your vision and expectations across the company. Make sure you hire strong leaders who can coach and help grow associates while helping keep the business strategy moving forward.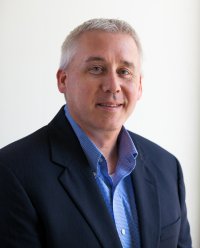 Latest from Brian Higgins
back to top