Branch visits rebound as channel choice
Internet slips, but remains most popular choice
While the internet remains America's most popular banking method and mobile banking is now preferred by 10% of consumers—up from 8% in 2013—branch visits increased in popularity. They were preferred by 21%, up from 14%, according to an ABA survey.
The annual survey of 1,000 U.S. adults was conducted for ABA by Ipsos Public Affairs, an independent market research firm, Aug. 7-12. This is the sixth year in a row that customers have named the internet as their preferred means of conducting their banking business, albeit by a slimmer margin than last year. Thirty-one percent of respondents said it is the method they use most often to manage their bank accounts, down from 39% in 2013.
The second most popular way to bank—visiting a branch—increased to 21%, while those preferring to use ATMs rose to 14%. This growth reflects banks' recent investment in technological upgrades to enhance efficiency and customer service in these areas, according to Nessa Feddis, ABA's senior vice-president and deputy chief counsel for consumer protection and payments.
"Advances in technology have enabled banks to expand customer choices and make it easier for consumers to manage their account anywhere, any time," says Feddis. "Consumers can deposit their check through a teller or interactive kiosk at a local branch, at an ATM, or through an app on their mobile device. Most people use a mix of these methods."
When asked "Which method do you use most often to manage your bank account(s)?" customers responded as follows:
• Internet banking (laptop or PC)—31% (39% in 2013)
• Branches—21% (18% in 2013)
• ATMs—14% (11% in 2013)
• Mobile (cell phone, Blackberry, PDA, iPad, etc.)—10% (8% in 2013)
• Telephone—7% (7% in 2013)
• Mail—6% (7% in 2013)
• Don't know—11% (10% in 2013)
"It's clear that branches are still popular with many bank customers," says Feddis. "When people are conducting a complex transaction like opening an account or applying for a home or business loan, they often prefer to do it in person. We're seeing a branch renaissance in some areas, with many banks transforming their branches to become more efficient and customer-friendly."
Online banking first became the most preferred banking method in 2009 with 25% of customers naming it as their favorite. Previously, visiting a branch was the most popular method, followed by ATMs.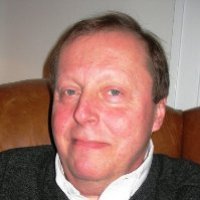 Latest from John Ginovsky
back to top