Technology seen valuable, but bank follow-through lacking
Too many seek to be "good enough," not "stellar"
Although 56% percent of respondents to a recent survey embrace technology as a valuable asset for achieving competitive advantage, Aite Group finds ambivalence in banks' levels of satisfaction with, and ambitions for, their technological capabilities.
Across all of the 53 capabilities for which the respondents were surveyed, just 68% percent of banks are satisfied with these capabilities overall, while 32% are not satisfied. For these capabilities, only 47% wish to "be stellar," while 53% seek to merely "be good enough."
"Big data, data management, business intelligence, and channel integration are all analytics-intensive capabilities with which banks are currently frustrated and for which they are most likely to plan upward levels of spending over the next 24 months," says David O'Connell, senior analyst in Wholesale Banking at Aite Group"
Of the banks surveyed, 62% have either always relied on big data in the form of other technologies or have begun embracing it. This technology is just now being considered at 35% of banks, and among all the examined technologies, it is the capability with which banks are most likely to be dissatisfied and for which they are most likely to plan an upward level of spending. Multichannel integration, a strong complement to both data management and analytics, remains a major pain point for banks; just 39% of banks expressed satisfaction with this capability.
Despite cloud computing's ability to reduce upfront project costs and make ongoing technology costs align more closely with underlying usage levels, banks remain timid about the cloud. Only 11% say they are embracing it aggressively, while a relatively high 20% intend to stay away from cloud computing.
"Banks and their software providers require a better understanding of the technology trends at large banks across the world, including their priorities and the degree to which they are satisfied with the various technologies that constitute their overall enterprise," says David O'Connell, senior analyst in Wholesale Banking at Aite Group.
Despite increasing demands related to capital adequacy testing, an uncertain credit environment, and increasingly aggressive fraudsters, banks are nonetheless relatively satisfied with their risk and compliance capabilities. As a group, these capabilities invoke satisfaction at 72% of banks.
Though generally satisfied with their payments capabilities overall, banks are least satisfied with their capabilities for consumer digital/mobile wallet payments. A competitive answer to the Squares and PayPals of the world and a badly needed deterrent to disintermediation, this capability invokes dissatisfaction at 72% of banks, and it is yet to be implemented at 8% of banks.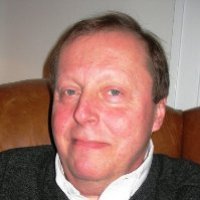 Latest from John Ginovsky
back to top