6 ways to savvy the financial consumer
In digital era, begin with outside-in approach to analyzing behavior
It's all about the customer, and the customer is all about expecting his or her bank to use today's and tomorrow's technologies to deliver increasingly personalized levels of service.
"Consumers want their banks to be a relevant part of their lives—more than just a repository for their money," says a survey by CGI, a global IT and business process services provider.
Survey findings
The survey collected data from 1,244 consumers across the United States, Canada, France, Germany, Sweden, and the United Kingdom. The top five consumer wants, according to the survey:
• Reward me for my business (81%).
• Give me anytime, anyplace access to my balance (61%).
• See me as a person (58%).
• Provide me with wealth-building advice (55%).
• Tell me what I am spending money on and how I can save (52%).
Just below these came three close runner-ups:
• Give me access to independent experts when I need them (50%).
• Allow me to borrow up to an agreed limit at any time (49%).
• Allow me to pay for goods and services instantly using whatever device (49%).
While little of this is really new, it provides perspective and points to the need for a discrete strategy.
Pulling it all together
CGI's analysis of the findings boils down to this:
"Digital transformation is one of the top trends in the retail banking industry. Retail banks understand the power of digital and how essential it is to their success. They realize that ʻgoing digital' is more than a marketing strategy; it's a fundamental change in how they learn about, interact with, and satisfy their customers."
That said, CGI came up with six approaches to transform banking organizations to meet the needs of their increasingly digital-oriented customers.
Again, while they may sound familiar, CGI stresses that:
"Merely digitizing existing processes is not enough. In the digital age, a successful bank will take an outside-in approach, analyzing customer behavior patterns, and developing digital processes and services that respond to those patterns."
6 steps to improvement
CGI's recommendations include:
1. Know customers and put them first.
Customer expectations are shaped by retail industries and customer-centric technologies. The collection, analysis, and use of customer intelligence allows personalized and value-added products and services to be delivered. Other industries are investing in these capabilities and technologies and forward-thinking banks are following suit.
2. Innovate and deliver value-added services.
Banks today are challenged to provide consumers with more than traditional bank services and products. It is becoming easier for consumers to switch to nonbank providers to manage payments, obtain a loan, and handle other financial services. Banks that take action to become more than a repository for their customers' money and manage other aspects of their financial lives are most likely to succeed against these new market entrants …
Some banks will not want to innovate with truly new services and will prefer to follow other market leaders. For these banks, it is critical to have omnichannel portals that enable them to deploy prebuilt services, such as apps and widgets, rapidly across digital, call center, and branch channels at the same time.
3. Build brand value across all channels.

What really matters is what the bank brand stands for and how it is translated across all channels consistently. No matter which channels are used, consumers want more than an anonymous banking relationship. They want to be known and receive personalized attention, support, and services.
4. Reward customers.
Banks have more opportunities to understand and target their customers than almost any other industry because of the rich customer intelligence they hold. This data can support a wide range of partner and bank reward programs to build loyalty, such as preferred rates on car financing, discounts on various products from the bank and third parties, cashback offers, and more.
5. Become a trusted and secure financial advisor to customers.
Consumers already trust banks with their money. The next step is to become a trusted partner in helping consumers to manage their spending and wealth creation. Video, geolocation, social engagement, and other supporting technologies facilitate proactive, personalized interaction with bank experts that fosters trust, delivers what customers are looking for, and builds long-term relationships while remaining regulatory compliant.
6. Prepare for the next phase in the digital revolution.

Known as "deep digital," it is the digital transformation of a bank's organization and processes.
This has several objectives:
• Lowering costs by digitizing processes and using a less permanent workforce.
• Responding to aging workforces by digitizing specialist knowledge and leveraging shared services in lower-cost locations.
• Removing paper through digital capture, data extraction, and storage.
• Using agile infrastructures and standard application components to move to pay-as-you-use.
• Connecting everything into what's being called the "internet of everything."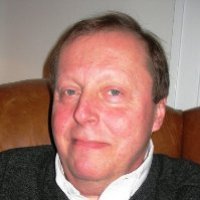 Latest from John Ginovsky
back to top