Banks show surging demand for cloud technology
Survey highlights desire for Software-as-a-Service solutions
New survey findings from SAP and analyst firm Ovum reveal increasing demand for cloud technology among retail banks and insurance companies. Software-as-a-Service (SaaS) solutions are now being considered in almost all new IT investment projects.
"The findings reveal a new maturity for cloud computing in the financial services industry," says Daniel Mayo, chief analyst of Ovum. "The cloud is now a growth driver for banks and insurers, rather than a medium just for bringing costs down. They are buying SaaS solutions to simplify operations, develop better products, and quickly enter new markets. The industry has made it clear that SaaS will radically change the banking and insurance landscape."
Banks and insurers face increasing pressure from new competitors, tighter regulatory requirements, and highly sophisticated customers. These companies now realize that the cloud can create efficiencies and protect their competitive position, especially in the case of SaaS. Previously restricted to horizontal functions, the study reveals that SaaS is already supporting a majority of functions within the line of business as evidenced by 42% of banks and 36% of insurers.
Highlights from the survey include:
• IT decision makers in retail banks expect to see the greater future investment in cloud. In total, 42% expect SaaS spend will "increase significantly" over the next 18 months, compared to 33% among insurers.
• SaaS is the preferred option for 27% of banks and insurers, with a further 42% considering it for every IT project.
• Within the lines of business, 49% of decision makers expect SaaS to see increased or significantly increased investment over the next 18 months. This will be focused most heavily on operational functions within insurers and delivering growth objectives for banks.
• Among IT decision makers, 80% agreed with the view that SaaS enables organizations to respond more rapidly to market opportunities. Another 79% agree that SaaS makes it easier for new entrants to the market.
• Banks and insurers see concerns over regulatory compliance (36%), concerns over reliability and availability (35%) and the difficulty of integration SaaS with existing systems (31%) as the most important barriers to the greater adoption of SaaS.
Phone surveys were conducted with IT decisions makers in 400 banks and insurance companies from North America, Europe, Asia Pacific, the Middle East, and Latin America.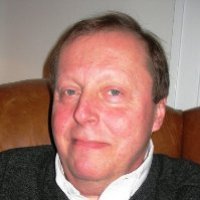 Latest from John Ginovsky
back to top