Mobile remote deposit gaining in popularity
ABA survey finds 13% use it at least once a month
Mobile remote deposits have emerged as an increasingly popular banking service, with more than one in eight Americans depositing a check using a mobile device within the past year, according to a recent ABA survey.
Of those who have used mobile deposit, 80% report using it regularly—at least once per month.
"Convenience and saving time are paramount for today's consumer, so it is no surprise that mobile deposit is gaining traction with banks and their customers," says Nessa Feddis, ABA senior vice president and deputy chief counsel for Consumer Protection and Payments. "It doesn't get much easier than depositing a check with the simple snap of a photo."
The annual survey of 1,000 U.S. adults was conducted for ABA by Ipsos Public Affairs, an independent market research firm, Aug. 7-12. This is the first year the question was asked as part of ABA's annual survey.
Thirteen percent of consumers replied "yes" when asked "In the past 12 months, have you deposited a check into your bank account by taking a picture of the check with your mobile device?" (85% said they have not, while 2% were unsure). Those who responded yes provided the following responses when asked "How often?":
• Once per month—46%.
• Twice per month—23%.
• Three or more times per month—11%.
• Less than once per month—19%.
• Unsure—1%.
"Many of those who use this product do so regularly, which speaks volumes about the value it provides," says Feddis. "As mobile deposit becomes more widely available and people become more comfortable with the technology, we expect its popularity to continue to grow."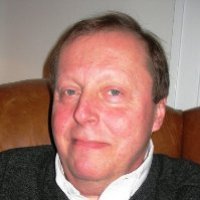 Latest from John Ginovsky
back to top