Wellness programs reduce costs


Banks find fitness pays back


Long before the Affordable Care Act, rising healthcare costs led many banks to invest in wellness programs with the thought that healthier employees would lead to lower healthcare costs.
This logic has proved correct.
"We do see that employees that participate in our wellness program, on average, have lower claims and costs overall than compared to nonparticipants," says Megan Thom, senior analyst in benefits at $17.1 billion-assets First National Bank, Omaha, Neb., which has had a wellness program for 15 years.
Sound Community Bank, Seattle, Wash., which self insures employees and has offered a wellness program for seven years, also has noticed a decline in costs. "I've tracked the last six years of per capita healthcare costs," says Laurie Stewart, president and CEO of the $492 million-assets bank, "and every year but one our costs have gone down. The one year they went up, we just happened to have a whole bunch of babies." In Sound Community's best year, the bank boasted a 12% reduction in costs.
These decreases in costs are directly correlated to an increase in participation, so banks make sure to incentivize participants, most commonly through a discount in the healthcare premium.
Many banks go beyond just a simple premium reduction, however, recognizing that the program must be fun and appealing to keep employees engaged.
"The goal with any of this wellness activity is to make sure you keep your finger on the pulse of the employees," says James Miller, human resources director at $1.1 billion-assets Bank of Ann Arbor, Mich., which also self insures employees and whose wellness program helped the bank see a 6% reduction in costs from 2013 to 2014. "If you start adding things that they don't want to do, they won't participate and then you're just wasting your money. I try to keep it fun."
Smartphones, wearable devices, and online portals are some of the biggest influences shaping wellness programs today, and many banks have instituted a points system that rewards participants for reaching certain goals or points totals for things like steps, food, sleep habits, and more. Some banks have even made their discounted healthcare premiums dependent on a goal or points total. Employees are able to track their progress and points online or through a device like a Fitbit or smartphone. "People really seem to like that, because they can keep score throughout the course of the year," says Miller.
While employees are engaged in competition with themselves to reach certain goals, banks recognize the need for a social component to these programs. "We also cover a spouse or significant other or partner, because we know that people do a better job of staying with an exercise or fitness program if they do it with somebody else," says Stewart.
First National Bank recently partnered with a third party to create an in-house social networking tool that helps employees connect. "One of the main components around people's well-being is being able to be socially connected to those who have the same interests that they do. But in large organizations, it can be hard to find people that have similar interests," says Thom. "The social tool really allows our employees to form communities."
Education is as important as the activities, so that workshops and "lunch and learns" on various health and wellness topics also prove popular. "We believe that people are at different stages in terms of their readiness to change, and so our program offers a big component around education to give people different ways of engaging based on where they are," says Thom.
All these offerings aim at increased participation, but top-to-bottom involvement also is important. "It absolutely makes a difference to hear your executive management team talking about its importance and encouraging people to participate in the program," says Mariano "JR" Pimentel, human resources development officer at $1.6 billion-assets Bristol County Savings Bank, Taunton, Mass. "That sends a very loud and clear message that this isn't just something they want frontline employees to do; this is something that everyone needs to do. It becomes a part of departmental activities and the bank's culture."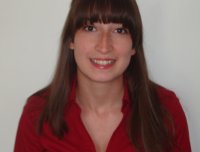 Latest from Ashley Bray
back to top