Vendors boost real-time payments at The Clearing House
Flurry of announcements to usher in connections to coming real-time payments platform
A flurry of recent announcements signals a boost to The Clearing House's development of real-time payments in the U.S.
In April, FIS, D+H, ACI Worldwide, Push Payments, and Icon Solutions all separately announced relationships with The Clearing House to speed adoption of that company's real-time payments solution.
Such third-party support has been an integral part of The Clearing House's master plan to implement real-time payments here. According to its Real-Time Payments Business Playbook: "Third-party service providers … will provide connectivity to [real-time payments] providing access to financial institutions that may not want to connect directly to the [real-time payments] system."
Such sentiment echoes in all the mentioned announcements.
For example, FIS says its service "is designed to accelerate the path to real-time payments for U.S. financial institutions by lowering their cost of entry for connecting to The Clearing House Real-Time Payments platform."
The Clearing House expects its real-time payments platform to go live sometime at the end of 2017.
Many customers like the sound of "faster"
The timing of these announcements is fortuitous, at least in light of a survey of small- and medium-size businesses by ACI Worldwide earlier in April.
ACI found that 65% of U.S. businesses would be encouraged to switch providers if banks offered real-time payments capabilities.
Also, the survey found that banking in real-time is a priority for many U.S. small- and medium-sized businesses—74% said that they would find receiving payments from customers in real-time important, and somewhat fewer—54%—said the same about paying vendors and suppliers in real-time.
Meanwhile, the survey indicates that 81% of these businesses are not even aware of plans to develop real-time schemes in the U.S.
Will this year be the turning point?
"2017 will be a crucial year for real-time payments globally," says Barry Kislingbury, director, Solution Consulting, Immediate Payments, ACI Worldwide. "Banks have a real opportunity to work with their customers and offer the new and innovative services they really want."
In spite of the lack of knowledge about pending plans indicated above, Kislingbury says the survey makes it clear that faster payments are a key "want."
"Delayed and unpredictable cash flow can significantly affect the success of businesses—particularly small ones," said Kislingbury. "The real-time schemes currently being built in the U.S. and Europe will empower consumers and businesses to send and receive real-time payments from their existing accounts, and will also provide a platform for banks to launch new services built around a real-time payments hub for today's digital economy."
Buzz among vendors coming on board
The following are summaries of the various third-party announcements:
• FIS's offering uses its Open Payment Framework technology, operating via The Clearing House's Real-Time Payments platform, to clear and settle in real-time. Offered as a hosted service, the solution allows financial institutions to begin application and testing of real-time payments in a secure, verified environment "without need for heavy, upfront investment," according to the announcement.
Its associated Real-Time Payments Incubator service offers centralized processing of real-time payments along with administration; standard interfaces to bank applications; automated service level support; and continuous management of new releases and functionality.
"For real-time payments to truly take off, banks of all sizes need to have easy, affordable access," says Russ Waterhouse, executive vice-president, Product Development and Strategy, The Clearing House.
• ACI Worldwide will offer its UP Immediate Payments solution via a hosted cloud, enabling financial institutions of all sizes to access real-time payments. Multiple institutions seeking the same solution will be able to share connectivity to The Clearing House and Zelle networks. It's anticipated that this will reduce the costs of real-time payment operations and time to market.
The solution is complemented by a testing service to ensure seamless deployment. ACI will offer cloud-based, pre-testing support to accelerate onboarding, meeting The Clearing House's specification by using a pre-integrated solution with ACI's partner VocaLink.
"A critical function of a new, real-time payments system is its accessibility to financial institutions of all sizes," says Steve Ledford, senior vice-president for product and strategy at The Clearing House, echoing Waterhouse's observation above
In a separate announcement in March, ACI Worldwide said Jack Henry & Associates Inc. will use ACI's UP Immediate Payments to connect its clients and their customers to real-time payments networks, including The Clearing House and Zelle.
• D+H announced the availability for industry testing of its U.S. real-time payment processing solution, enabling domestic banks to evaluate their ability to connect with The Clearing House's platform.
"D+H's global payments hub technology will allow consumers and businesses to send, request, and receive payments instantly, directly from their accounts at participating financial institutions," according to its announcement.
"Banks are now able to work with D+H to test their ability to connect to the network and bring new real-time payment services to the U.S. market, once The Clearing House's real-time network launches later this year," it adds.
• Push Payments offers a real-time payment API gateway, which it says will expand The Clearing House's new real-time payment system.
"Push Payments currently provides payment processors, banks, and mobile providers the ability to move money in real-time between bank accounts, offering a simple API interface to perform payment transactions while providing validation, on-boarding, clearing, and settlement services," according to its announcement.
• Icon Solutions announced the enhancement of its Instant Payments Framework product to support connectivity to The Clearing House's platform.
Built on open-source technologies, the Instant Payments Framework is described as using "a highly scalable, reusable Open API processing layer that supports digital services."
"Connectivity with [The Clearing House] will revolutionize the way that financial institutions think about the value proposition for real-time payments," predicted Tom Hay, head of payments at Icon.
Turning interest into conversions
With these announcements, it appears that banks not only have choices to make about connectivity, but also about preparing their customers for the new functionality.
"Financial institutions still have a long way to go when it comes to educating customers about the benefits and opportunities the new schemes offer," warned ACI's Kislingbury. "Banks that are now educating and raising awareness of their real-time offerings are those that are most likely to benefit from the new opportunities moving forward."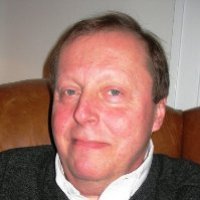 Latest from John Ginovsky
back to top