Seeking new opportunities in integrated payables
This as-yet underserved demand has increasingly affordable supply sources, through bank-fintech partnerships
Improving customer experience has surged to the forefront of banks' strategic plans, but the focus so far has been on the retail side. Now, a recent Celent report advocates that banks extend that focus on experience to the commercial side—specifically by improving business-to-business offerings through integrated payables services.
"There has been a perennial need, a perennial opportunity to do this because in the United States we are still wedded to checks," says Alenka Grealish, senior analyst at Celent and author of the report, in an interview with Banking Exchange. "There's a lot of inertia around checks."
Migrating from checks to electronic payments, while attractive in concept, is challenging in execution. "If you are a small business, you often have no means of quickly reconciling that ACH," says Grealish.
Looking for the total payments picture
The term "integrated payables" has been in use in treasury services for more than 30 years. Originally this referred to the ability to issue payment instructions to multiple payment networks using a single file and automated process.
Now, says Grealish, businesses, large and small, have to deal with electronic invoices, pdf attachments, paper invoices, and more. What's needed, she says, is a service that provides "one place to stack all these invoices and then extract the relevant data and load it into an accounts payable system. Then the business could look at what needs to be paid, what's due today, what can be paid early."
The issue isn't just flow of payments, but an overall view of what's going on.
"The business could have a dashboard that shows what the accounting system is showing as net cash and what the bank account is showing, including credit cards," Grealish continues. "That's usually the gap. You look at your bank balance and it's never going to be the same as your cash balance in your accounting software. By having it on a single dashboard, that small business can adjust accordingly."
A good customer experience, in this context, also would make it easy for the business to pay its accounts with the best routing method available. It is helpful to consider this from the customer perspective.
"He or she doesn't want to have to think, 'Do I want to use regular ACH or same-day ACH, or in the future some sort of faster payments system?'" says Grealish. "The bank can optimize and say, 'This is the best routing. You just need to tell me when you want this business to be paid and I will make it happen'."
Such a service potentially could be monetized, should the bank want to do it. For example, a simplified "lite" version could be offered, while a more enhanced version might be offered on some sort of subscription basis.
"But ultimately," she says, "the true revenue comes indirectly in obtaining that transaction data, having additional visibility, and the ability to better underwrite. If they can underwrite and price more effectively they could help cushion themselves against the cyclical nature of business."
Customer experience and the competition
As ecommerce slowly but surely expands among businesses of all sizes, the demand for integrated payables services likely will grow. Grealish, in her report, points out two inexorable forces that are transforming customer experience along the financial supply chain.
First, fintechs, accounting software providers, and enterprise resource planning providers see an opportunity to ease the operational pain associated with digitized accounts payable requirements. Second, software as a service, cloud computing, and APIs (application program interfaces) can facilitate partnerships along the financial supply chain.
The threat to banks, Grealish says, is that perennial one: disintermediation.
As various fintechs and others come up with new and increasingly affordable solutions, and as venture capitalists increasingly seek new B2B investment niches, banks risk being relegated to just the back office.
"The bank would much rather be the one pulling itself into the accounting software and being in the front for that customer," she says. "You are a partner across the value chain. You are doing more for that small business. By doing more you are much harder to dislocate. Secondly, you're likely getting more transaction data in the mix [that can help improve underwriting, etc.] The intermediary income is going to be the interesting income."
Thinking beyond competition
Still, Grealish acknowledges, regional and smaller banks generally don't have the expertise, money, or time to develop integrated payables systems on their own.
That's where cooperation and partnering comes into play. As pointed out in Celent's report, "third parties, however, cannot solve the pain points alone. They need banks. And most banks need them."
The secret lies in who the bank allies itself with going forward.
"It's important for banks to pick partners that they feel are pro-banks and treat their bank partners equally well. You have to carefully vet these vendors to be comfortable," Grealish says.
Even with a fintech partner of some kind, Grealish recommends entering this line of business cautiously.
"The key is to roll out slowly, perhaps with a subset of small business in a specific vertical. Learn from that process. Improve your go-to-market, and then scale it," Grealish says.
Her report, Integrated Payables: Raising the Bar on Customer Experience, evaluates solutions offered by eight providers.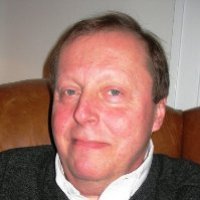 Latest from John Ginovsky
back to top