JP Morgan Chase, Pacific Mercantile, Fifth Third: The Top Banking Moves in May
Major appointments this month involved Discover, Wells Fargo, JP Morgan Chase, Sterling Bank & Trust, Pacific Mercantile Bank, Home Bank and Fifth Third
|
Written by Banking Exchange staff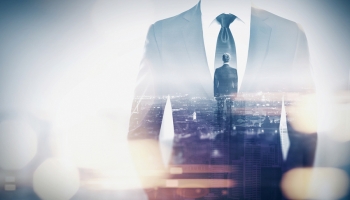 Discover – Thomas Maheras has been appointed chairman following the unexpected death of chairman Lawrence Weinbach on May 1, aged 80.
Weinbach joined Discover as a board member when the financial services group listed in 2007. He became independent chairman in January 2019.
"The entire Discover community joins me in extending its deepest sympathies to Larry's family as the company mourns the untimely passing of our colleague, leader and friend," said Roger Hochschild, CEO and president of Discover. "I benefitted greatly from Larry's steady guidance and stewardship, and I am grateful for having had the opportunity to work so closely with him."
Maheras has been a board member at Discover since 2008. He is a partner at two New York-based investment companies, and previously served as chairman and co-CEO of the investment banking division of Citigroup. He is a former chairman of the US Treasury Department's Borrowing Advisory Committee and sits on the board of the Securities Industry and Financial Markets Association.
Weinbach was previously chairman of Great Western Products, and a managing director of Yankee Hill Capital Management, a private equity firm. His prior roles also included CEO and later executive chairman of Unisys, and managing partner and CEO of Andersen Worldwide, a professional services organization.
Wells Fargo – The banking giant has appointed Nate Hurst to a newly created role overseeing the group's corporate responsibility, philanthropy, community relations and sustainability functions.
In a statement, Wells Fargo said the combined organization would seek to "further integrate sustainability and corporate responsibility into all aspects of its business".
Hurst joins from HP where he was chief sustainability and social impact officer. Hurst was a member of the White House Council on Environmental Quality during the Clinton administration, and has served on the United Nations Women Global Innovation Coalition for Change.
Wells Fargo has scaled up its philanthropic efforts in recent months. In March, it committed $175 million in aid for causes related to the COVID-19 pandemic. Last year it pledged $1 billion over five years to help housing affordability, and $455 million for other causes through the Wells Fargo Foundation.
The bank has also appointed two senior leaders for its technology arm. Chintan Mehta is the company's new chief information officer and head of digital technology and innovation, while Munish Kumar will join from JP Morgan Chase in August as head of wealth and investment management technology.
JPMorgan Chase – IBM executive chair Virginia Rometty has been elected to the board of JP Morgan Chase.
Current directors James Bell and Laban Jackson, Jr have both retired from the board.
Rometty is executive chair of IBM and was previously chairman, president and CEO since 2012, leading the company through significant transformation and overseeing its development of new technologies such as artificial intelligence and blockchain.
Sterling Bank & Trust – Thomas Lopp, chairman, president and CEO of Michigan-based Sterling Bank, resigned on May 8 due to health reasons.
Chief financial officer and treasurer Steve Huber has been named acting CEO by the bank's board, while it assesses its options for a permanent appointment.
Pacific Mercantile Bank – The California-based bank has appointed Denis Kalscheur as chairman of its board of directors. He succeeds Edward Carpenter, who has retired after eight years in the role.
Kalscheur joined the board in 2015. He is currently also an advisory director to the board of ORIX Corporation USA.
He previously served on the boards of aircraft leasing companies Avolon Holdings and Aviation Capital Group (ACG), and was CEO of ACG from 2013 to 2016. Kalscheur has also held C-suite roles at Pacific Life, Elsinore Aerospace, AirCal, and Tiger International.
Home Bank – John Bordelon has been elected chairman of Home Bank and its parent company Home Bancorp.
Bordelon has been president and CEO of the holding company since its inception in 2008, and has held the same roles for the bank itself since 1993. He joined the bank in 1981 and has also served on several boards of charities and foundations.
Previous chairman Michael Maraist has retired from the board and will serve as director emeritus of the board of Home Bank, which serves South Louisiana and Mississippi.
Republic Bank & Trust – Logan Pichel has been named president of Kentucky-based Republic Bank & Trust.
He joins from Regions Bank in Birmingham, Alabama, where he worked since 2005 and was most recently responsible for corporate development, financial planning and analysis, and mergers and acquisitions.
Wisconsin Bank & Trust – The $1.4 billion banking group has announced Brent Giles as its new CEO and president. He joins from Liberty Bank in Missouri where he was CEO, president and chairman of the board.
Steve Ward, Midwest regional president of Wisconsin Bank & Trust's parent company Heartland Financial, said Giles's "extensive banking background and customer-focused approach" meant he was "perfectly suited" to his new role.
Fifth Third Bank – Mitchell Feiger, chairman and CEO of Fifth Third's Chicago operations, retired from the company at the end of May. Mark Hoppe will replace him, having been regional president of Fifth Third since July last year.
Feiger has served in his current role since the merger of Fifth Third Bank and MB Financial early last year, having previously been president and CEO of MB Financial.
Hoppe was previously president of MB Financial Bank, and has also been CEO at Taylor Capital and Cole Taylor Bank. He also spent 27 years with LaSalle Bank, including as CEO of the bank's Midwest operations.
Fiserv – Payments company Fiserv has named Frank Bisignano as its new CEO, succeeding Jeffery Yabuki, effective July 1.
Yabuki – who has led Fiserv for 15 years – will serve as executive chairman until the end of the year in order to ensure a smooth transition. He has overseen the company's growth to one of the world's biggest payments companies.
Bisignano has served as president, COO and director of Fiserv since joining as part of the acquisition of First Data in July 2019. At First Data, Bisignano was chairman and CEO, overseeing the company's $2.6 billion IPO in 2015. He has previously held senior leadership roles at JPMorgan Chase and Citigroup.
BOK Financial – Mark Wade has been named executive director of BOK Financial's commercial banking division, which caters for owner-managed companies and nonprofits with $5 million to $50 million in revenue.
Wade joined the company in 2001 and helped launched the company's healthcare banking and commercial finance divisions. In 2008, he was named president and chief operating officer of BOK's subsidiary Bank of Texas.
FHLB Des Moines – Iowa's Federal Home Loan Bank of Des Moines has appointed Deborah Baldwin as its new chief diversity and inclusion officer. She is responsible for the bank's Office of Minority and Women Inclusion, as well as all the group's diversity and inclusion efforts.
Baldwin was previously a consultant on diversity and inclusion strategy and leadership development, and before that was deputy director of the National Credit Union Administration's Office of Minority and Women Inclusion. She also established a diversity office at the Federal Reserve Bank of Chicago.
Amerant Bank – Carlos Iafigliola has been named executive vice president and chief financial officer.
He has been interim CFO since March 2020 and joined Amerant in 2004, working in various management positions including senior vice president and treasury manager since 2015.
Colony Bank – Georgia-based Colony Bank has appointed Leonard  Bateman, Jr as executive vice president and chief credit officer from June 1, 2020.
He replaces J Stan Cook, who the company said would be "reducing his workload and responsibilities for medical reasons".
Bateman joined Colony Bank as senior credit officer last year when the company merged with Calumet Bank. He was president and CEO of Calumet Bank from 2012 until the merger, having been one of the founding officers of the bank in 2007. He has also worked for RBC Centura, Flag Bank, and SunTrust Bank.
Unity Bank – Anthony Cossetti is to join the New Jersey-headquartered bank as executive vice president and chief financial officer on June 8. He joins from Beneficial Bancorp in Pennsylvania where he was senior vice president and corporate treasurer.
Silicon Valley Bank – SVB has appointed former PayPal Canada president Paul Parisi as head of its Canadian operations.
At PayPal Canada, Parisi was responsible for the risk, regulatory, operations, sales and go-to-market functions across the business. Prior to this role he was vice president and general manager of global commercial payments at American Express Canada.
Green Dot – Banking fintech provider Green Dot has named Daniel Eckert as executive vice president and chief product, strategy and development officer, overseeing the company's "banking-as-a-service" products.
He joins from Walmart, where he was most recently senior vice president of Walmart services and digital acceleration. Last year he led the creation and launch of TailFin Labs, a tech partnership between Walmart and Green Dot.
Before Walmart, Eckert held senior roles at HSBC, JP Morgan Chase and Accenture.
back to top