Branch News: BMO Harris Buys Commercial Office, Citizens Bank Adds WV Locations
BMO Harris Bank's new premises will cater for mid-market businesses, while Citizens Bank purchases West Virginia branches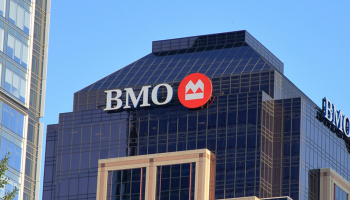 Chicago-based BMO Harris Bank is opening a new commercial banking office in Denver, Colorado.
The office will cater for companies across sectors such as manufacturing, wholesale, distribution, engineering and construction, and food and business services, according to an announcement late last week.
"This new office will provide local businesses with another option for their banking services, one that we believe is a market differentiator," said Ray Whitacre, the bank's head of diversified industries.
He added that the company was "building on a solid foundation" from its existing Colorado operations and expected "significant growth".
The new office will be led by Brian Russ, who rejoined BMO Harris Bank in 2019. He previously spent six years with the bank from 2010 to 2015 running a loan portfolio for engineering and construction businesses.
Elsewhere, Citizens Bank of West Virginia has agreed to purchase two branches from Pennsylvania-headquartered CB Financial Services.
The deal will see Citizens take on $101.9 million in deposits and $6.3 million in loans from the Buckhannon and New Martinsville branches of Community Bank, CB Financial Services' banking subsidiary.
The sales are part of a branch optimization strategy for Community Bank, designed to allow it to focus on its core market in Southwestern Pennsylvania.
John Montgomery, president and CEO of Community Bank, said: "This transaction allows our company to focus our growth on our core markets. In addition, we remain focused on increasing efficiency and investing in digital marketing and technology enhancements. We see this as an important step in our optimization efforts as we seek to improve overall profitability."
Once the transaction is complete, Community Bank will operate 14 locations across Southwestern Pennsylvania and West Virginia.
back to top