Wyoming Bank Latest to Receive 'Special Purpose' Charter
Wyoming bank receives digital services charter as controversy over issuance continues
|
Written by Banking Exchange staff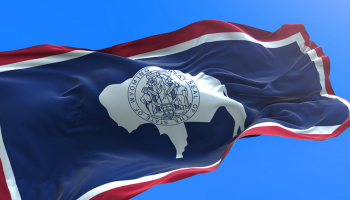 Wyoming Deposit & Transfer Corporation (WDT) is the latest organization to receive a bank charter to operate as a special purpose depository institution, allowing it to provide services to digital currencies.
WDT is the third institution to receive approval from the Wyoming Division of Banking.
WDT CEO Julie Fellows said the charter would enable the bank to provide seamless commercial banking together with custodial services for a "wide range of tokenized assets and digital and fiat currencies, meeting the needs of fiduciary institutions as well as small and medium sized blockchain and digital assets ventures, which are the intended audiences for Wyoming's blockchain legislation".
WDT said it worked closely with the Wyoming Division of Banking to "unite the goals of the Wyoming Legislature", but the frequency with which charters are issued continues to raise concern among members of the American Bankers Association (ABA).
The ABA has said greater scrutiny of digital challengers entering the industry is needed, after highlighting concerns that approval standards are being compromised.
However, the direction of play appears to be going against the ABA.
Earlier this month, the US Court of Appeals for the Second Circuit dismissed a lawsuit by the New York State Department of Financial Services (DFS), which challenged the authority of the Office of the Comptroller of the Currency (OCC) to grant special purpose national bank (SPNB) charters.
The decision reversed an earlier ruling by the US District Court for the Southern District of New York that found the OCC lacked the authority to issue such charters.
According to law firm Gibson Dunn, the Second Circuit's decision "maintains ambiguity in the federal-state balance with respect to regulation of SPNBs and threatens to narrow DFS's regulatory and supervisory reach over cutting-edge financial products and services, which the agency has sought to expand in recent years".
back to top