Contactless payments—old could be new again
Competition from, and convergence of, new technologies could boost the tap-and-go
Bank tech trends can make your head spin. So regularly longtime Tech Exchange Editor John Ginovsky does his best to "make sense of it all."
Contactless point of sale payments capability, driven by near-field communication technology, has been around since 2005, but has not really caught on.
At least not yet. That could change
Part of its slow adoption can be seen in the incredibly dynamic payments arena, fraught with competing technologies such as EMV, proprietary digital wallets, mobile advances, and wearables. Contactless simply has been swamped by competing technologies striving for dominance.
Another part of this technology's slow adoption arises from consumers already perceiving their current means of payment—cash, checks, credit cards, and debit cards—as being familiar, ubiquitous, and, frankly, good enough.
(Periodically, the payments industry must remember that consumers' world doesn't revolve around how they pay for things.)
So what could change? Ironically, perhaps, it is precisely the convergence of the other technologies that may jump start contactless payments.
U.S. contactless lag in perspective
A new study from Juniper Research, finds that the global value of contactless point of sale terminal transactions, conducted in-store via cards, mobile, and wearables, will approach $500 billion annually by 2017—up from an estimated $321 billion this year.
However, the key word here is "global." Countries, such as the United Kingdom, really dominate the contactless environment. In a recent release, GSMA—a global organization representing mobile operators—says contactless payments now account for 30% of transactions in London Transport facilities, including the underground and buses. GSMA estimates that there are already 300,000 contactless terminals across that country.
Karen Webster, writing in pymnts.com, citing statistics from the U.K. Cards Association, says 54% of all debit cards in circulation there are contactless-enabled, up 50% from the year before.
Webster quickly pinpoints the reasons why contactless payments have caught on in the United Kingdom, but not in the United States:
There, she says, "you have an environment with all of the critical ingredients lined up for contactless cards ignition: Concentrated geography, concentration of merchants, less than 10 million consumers to get on board [speaking only of the London area] a ready market of 3 million daily commuters [again, in and around London], and issuers and acquirers, (often even the same bank), who can slap cards in consumers' hands and terminals in retailers' shops to get the flywheel moving."
Webster contrasts that with a payments environment in the U.S. that is wildly disjointed, geographically dispersed, and with comparatively little penetration in terms of consumers and merchants who seem at all interested in yet another thing to learn about.
She concludes: "Our challenge here in the U.S. is first making the mobile wallet experience valuable to the consumer, then figuring out what technology can best enable that experience in a store."
A real glass half empty outlook, to be sure.
Flip side of low adoption
Contrast that with a recent glass-half-full Smart Card Alliance white paper that argues "the ideal time for card issuers and retailers to go contactless is now."
Its main point addresses one of the key stumbling blocks: the relatively few contactless enabled point of sale terminals available in stores, as well as the need to match brands—i.e., Android phones to Android terminals, etc.
What's different now—and this gets to the convergence of technologies mentioned above—is the growing acceptance of EMV terminals.
Further, the alliance says, most new EMV-capable terminals hitting stores are also contactless-enabled—if the individual merchant decides to turn that capability on.
Again, ironically, the alliance argues that contactless payments could in turn ease the pain that comes with EMV transactions, namely the perceived increased time needed.
"The perception of both cardholders and merchants is that inserting a card, optionally entering a PIN or signing for the transaction, and waiting for authorization seem to take a lot longer than just swiping a card," the white paper says. "Contactless EMV transactions, however, are perceived to be much faster than contact transactions, while still maintaining the high EMV security standard."
Where's buyers' incentive?
That brings up another point—even if consumers find they could make purchases contactlessly, why would they?
Well, why do Starbucks patrons use their contactless Starbucks app for 21% of all transactions? One, because it's easy. Two, because it works at all Starbucks venues, which seem to be on every other city block, in every suburban shopping center, and at every major airport.
Why is Walmart rolling out Walmart Pay contactless point of sale checkouts at its 4,600 U.S. stores? Says Raymond Pucci, writing in business2community.com, "Contactless and mobile payments at checkout are so more streamlined than the current EMV fumbling and bumbling that is taking place."
The point is, slowly but surely, contactless is starting to enter the collective consciousness of Americans. This awareness could accelerate as two other societal influences start to weigh in—transit and sports.
"Transit commuters, who by definition use public transportation every day, can be a catalyst for adoption of and habituation to the idea of tapping to pay with contactless devices," says the Smart Card Alliance white paper. In other words, as evidenced by the U.K. experience—and even the experience of some big-city subway systems that use contactless, albeit closed loop, payments—the daily reinforcement of waving a card or smart phone instead of inserting a card or cash incrementally builds a case for open-loop [that is, nonproprietary] contactless payment. (More on this in a bit.)
As for sports, again, look again to the U.K. Barclays Bank is so big that, among other things, it has its own airy blog dedicated to all things contactless. One recent post is titled "How contactless technology is enhancing our summer of sports."
Here, the Barclays blogger waxes enthusiastically about the recent Wimbledon tennis tournament, the UEFA Euro 2016 soccer tournament, and the Rio 2016 Olympic Games. Even more, Barclays is the main sponsor of the nine-month-long English Premier League soccer season.
"Even for those who prefer to sit on the sidelines and spectate, contactless has still infiltrated the world of sport," the blogger says, adroitly highlighting Barclays own bPay contactless offering, and noting that many European sports stadiums offer contactless payment options.
"With more and more stadiums taking up contactless trials, cashless venues could be the way forward, lowering queuing times for spectators and facilitating safer crowd control," the Barclays blogger says.
Viva, uh, Visa, Rio
Along these lines, then, it's necessary to point out a recent trial by Visa in which it issued unique contactless payment finger rings to certain athletes at the Rio Olympics.
Really. It's the latest twist in wearable, contactless payments. Forty-five athletes from around the world selected by Visa could use the ring by tapping and paying for things at 4,000 NFC-enabled terminals in and around Olympic venues. (At the time this is written, no word is yet available about the results of this trial.)
Not only that, but Visa, in a separate initiative, partnered with Barclays to provide bPay chips to the Team Great Britain athletes in Rio.
So, again, the rationale is that as more people play and watch sports, or as commuters do their daily travels, the idea of contactless will become more accepting.
Meanwhile, MasterPass expands
Still, though, there's that other hurdle, that of being able to pay wherever, with whatever. That's where a recent announcement by MasterCard might make headway.
It builds on MasterPass, a global digital payment service that debuted in 2013. Most recently, it includes contactless. As the July 2016 announcement describes, it enables users "to make fast, simple, and secure digital payments, across devices and channels, anywhere they want to shop be it online, in app, and now in-store with contactless."
One of MasterCard's bank partners has this to say: "We are entering an exciting time for our customers with respect to payment solutions," says Paul Appleton, executive vice-president, Bank of the West. "The forthcoming mobile wallet rollout is an example of our deliberate approach in developing digital payment experiences that will allow our customers to make shopping easier and to make purchases in the way they choose."
And now, presumably, that will increasingly include the choice of contactless payments.
Sources used for this article include:
Ready, Set, Touch-And-Go: How Contactless Technology Is Enhancing Our Summer Of Sport
Current Payments Industry Trends: POS, Mobile Ordering, And Contactless
Trends In The Dynamic Landscape Of Digital Payment: Contactless Intelligence 2016
Contactless POS Terminal Retail Transactions To Approach $500 Billion By 2017
Mastercard Removes Digital Payment Barriers—Gives Consumers Freedom To Shop Across Devices And Channels With MasterPass
U.K.'s Lessons For U.S. Mobile Payments Adoption
Contactless EMV Payments: Benefits For Consumers, Merchants, and Issuers
Starbucks Mobile Ordering, Payment Fuels 1Q Growth
Visa Introduces NFC-Enabled Payment Ring For Team Visa Sponsored Athletes To Use at Rio 2016 Olympic Games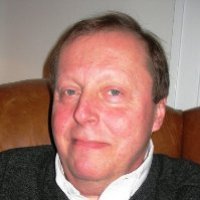 Latest from John Ginovsky
back to top