Cash still ranks
Maybe not king, but still royal. Tech innovations aside, people still appreciate greenbacks
Bank tech trends can make your head spin. So each week longtime Tech Exchange Editor John Ginovsky does his best to "make sense of it all."
How does one make any kind of sense of the retail payments system revolution going on today?
Good luck with that.
There are in-store payments, online payments, peer-to-peer payments, mobile point-of-service payments, and payments using mobile wallets.
Within all these are all sorts of permutations, dependent upon technologies, security innovations, proprietary functions, regulatory requirements, and more. Of course, trumping everything else, payments are ruled by the vicissitudes of consumers who generally don't know how they will get what they want but certainly do know that they want—something.
In response, payments providers have scrambled and continue to scramble to offer their best guesses as to what that something might be—or will be, in the near future.
With NFC, EMV, HCE, tokenization, biometrics, payment apps, mobile wallets, and other such terms making the rounds, it's no wonder there is such chaos—the buzzword now is "disruption" but that seems like a lame term to describe what's going on.
Which may offer a glimmer of some sort of sense as to what may happen next, at least in the short term. And that is, as the saying goes, what's old can be new again.
Specifically, cash and checks—but with 21st century twists.
How people are paying
This summer, Blackhawk Network Shopper surveyed more than 1,000 Americans to examine how they pay today, their preferences for traditional and emerging payments tools, and how safe Americans believe different payments tools to be. Results:
• 93% used cash.
• 68% used debit cards.
• 68% used checks.
• 67% used credit cards.
• 62% used PayPal.
• 48% used retailer gift cards.
• 45% used Visa or MasterCard gift cards.
• 33% used prepaid debit cards.
• 14% made mobile payments on smartphones or tablets.
The survey concluded that cash and cards are considered the most convenient. To be fair, it also sensed a decline in cash and check use. On the other hand, gift cards of one form or another—which are obtained in exchange for cash or its equivalent—are rising in popularity.
"Consumers still have a strong preference for traditional payment methods like debit cards and prepaid cards. Those payments tools are not going away anytime soon, even as interest in and usage of new payment methods grows," says Teri Llach, chief marketing officer at Blackhawk.
ATMs: Where cash and digital play together
The persistence of cash, either in the form of currency, debit, or old-fashioned checks that can be electronically captured—certainly hasn't been lost on the ATM manufacturers.
Colin Gordon, a manager at NCR headquarters, quotes an industry survey that concludes that "any shift from cash to mobile between 2015 and 2020 will be negligible." The survey estimates that the equivalent of $13.5 trillion is withdrawn from ATMs globally each year.
"What we will likely see in the future is further convergence of emerging digital and traditional physical channels, such as a mobile phone and the ATM," Gordon says.
That's already happening. NCR, Wincor-Nixdorf, and Diebold offer this technology, which is starting to show up at street level.
Generally, these services work like this: Consumers stage transactions from their mobile device by choosing which account to access and the amount to be withdrawn. Then, at the ATM, they scan a quick response (QR) code on the ATM screen with their device and the transaction is completed without a card. Multifactor authentication keeps transactions secure.
Such systems can also be used to dispense cash to third parties. Transaction data is transmitted to the recipient's mobile terminal. The recipient can then collect the cash at the ATM.
"Transaction times are in some instances up to 40% less than a standard card reader and pin entry transaction at the ATM—a clear example of how cash, the ATM, and mobile are beginning to converge," says Gordon.
Mobility with a P2P twist
However such exchange of monetary value between peers occurs, mobility takes a central and controlling role. Javelin estimates that the number of mobile peer-to-peer users will grow to 126 million by 2020 from 69 million in 2015. By 2019, Javelin expects that more than half of all mobile device owners will be using mobile P2P.
Michael Moeser, director of payments, retail and small business, puts it this way, in analyst-speak: "Traditional payment organizations and financial institutions now compete with nimble newcomers and need to maintain design, experience, speed, and security in order to stay competitive. Many existing and potential P2P vendors are contemplating what new features or services will resonate best with P2P users."
All of which certainly may be true, but doesn't diminish the chaotic nature of payments development today. Again, as was mentioned, the one glimmer of sense that can be discerned right now is the continued presence of that bedrock of payment: cash.
Sources used for this article include:
The Smart Way To Cash: Newly Designed ATM Offers Fast Service Via Mobile Phone
Diebold's Mobile Cash Access Software Bridges Physical And Digital Worlds Of Cash For New York Financial Institution
Mobile Payments "Won't Impact Cash Demand"?
Mobile P2P Projected To Skyrocket In The Next Five Years 180%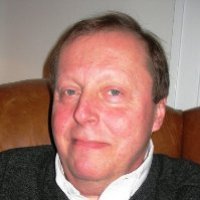 Latest from John Ginovsky
back to top