BANK BRANCHES: Steep decline seen in U.S. branch density
After 40 years of branch building, the United States will witness a dramatic reduction in the number of operating branches, and Celent argues retail banks have yet to respond to the obvious migration of customers to new digital alternatives.
"There is every reason to suggest branch densities would be substantially lower now than 30 years ago, but just the opposite has occurred. Given this trend, a slow, but inexorable reduction in U.S. branch density seems unavoidable," says Bob Meara, senior analyst with Celent's Banking Group and coauthor of the report. "Beyond simply reducing the number of operating branches, what is needed is a fundamental redesign of retail operating models. Rather than resisting the trend, banks should welcome it and reinvest the savings."
"If banks don't align their multichannel strategies with this seismic shift in consumer preference, they'll be at a significant competitive disadvantage," says Stephen Greer, analyst with Celent's Banking Group and coauthor of the report. "Financial institutions have their work cut out for them because transforming the branch network is neither cheap nor easy."
Key findings of the report include:
• Since 1970, the United States has seen 281% growth in the number of FDIC-insured bank branches-a 3% compound annual growth rate. Branch growth over the last 40 years has dramatically exceeded U.S. population growth. In 1970, there were approximately 107 branches per million individuals. By 2011, that had grown to 270 branches per million.
• Could the US be overbranched? Multiple large banks have launched well-publicized cost-cutting initiatives. Even as many assert the necessary transformation of bank branches from transaction centers to sales and service platforms, few predict erosion in the number of bank branches. Celent predicts the United States will witness a 30% to 40% reduction in the number of bank and credit union branches over the next 10 years. The erosion will be gradual but unavoidable-and it will be led by the big banks even as they experiment with alternative branch designs.
• U.S. retail banking has not reacted to the growth of digital channels like other retail segments. Until 2009, U.S. branch density grew steadily.
• Internet and mobile usage trends are accelerating, driving more consumers to "alternative" channels. Indeed, this is an inexorable global trend, albeit with variations from market to market. This is leaving the branch channel with fewer transactions, but with a desire to become sales and service focused.
Celent argues that a significant right-sizing of North American retail branch banking infrastructure is unavoidable for at least four reasons:
• Customer preferences for online and mobile channels will continue to grow and will not be limited to Gen Y. Branch activity will continue to migrate to self-service channels for both the transaction and sales/service realms.
• Cost pressures will persist.
• Branch visits will be far less frequent than historic transactional activity. As a result, consumers will accept a longer trek to the local branch. Remaining branch activity will increasingly involve sales and service interactions that consumers either prefer to conduct in-person or believe cannot be done via alternative channels.
• Gradually armed with capable multichannel sales/CRM systems, financial institutions will relax their historic dependence on the branch channel for selling. Leading banks will leverage competitive cost positions to outmarket and outserve those that are slow to shed branch channel costs. To address the payment needs of small businesses, banks will automate the cash cycle with remote cash capture and offer remote deposit capture freely.
Celent's research finds a significant disconnect between the dramatic changes in customer preferences and behaviors and banks' actions. Specifically, in a survey of North American financial institutions conducted in June 2012, Celent found widespread recognition of declining branch foot traffic. Most respondents expect foot traffic decline to maintain its recent -5% CAGR rate, and a third of respondents expect 30% to 60% of aggregate branch traffic to disappear over the next five years. But, instead of responding to these inexorable changes in consumer behavior with branch channel right-sizing, a significant majority of financial institutions surveyed expect to continue branch building.
Celent sees a growing consensus that the branch channel must change in both form and function. What's missing is a similar consensus that fewer, smaller, more highly automated branches will be needed. Celent considers the significant erosion in U.S. branch densities inexorable.
Banks should welcome this trend as an exciting opportunity to deliver superior products and services at much lower costs. Rather than resisting branch closures or considering closure a move of last resort, Celent urges banks to adopt a proactive, strategic view of this opportunity. Then, resources can be applied to leveraging competitive advantage gained through omnichannel banking rather than a persistent overreliance on the branch channel.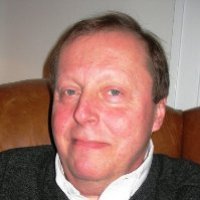 Latest from John Ginovsky
back to top