Advisory Group ABA panel to examine emerging payments issues
ABA's new Emerging Payments Advisory Group will study and discuss the rapidly changing environment of payments and their associated technology.
Its purpose is "to put bankers from banks of all sizes into the same room to identify areas of common interest and to speak with one voice," says Ken Clayton, executive vice president, Legislative Affairs and chief counsel.
The diverse team of bankers will work to identify policy trends, risks, and opportunities in the changing payments environment and determine next steps to promote the interests of all stakeholders in the payment system.
"Banks have a long history of developing and delivering safe, convenient forms of payment," says Frank Keating, ABA president and CEO. "By identifying key issues and educating policy makers, our goal is to ensure that the payment system continues to provide consumers with reliable, safe, and efficient access."
One likely major topic of conversation will revolve around the continuing development of mobile payments. "We need to peel back the layers of all the various participants. Mobile payments-exactly what does that mean? Who's the credible source for holding or transferring funds?" Clayton said.
Adds Steve Kenneally, ABA vice president, Center for Regulatory Compliance, "The group will likely discuss and identify the threats and opportunities that this changing market presents."
The bottom line, says Clayton, is that ABA, through this group, will help its members to cope with changing technologies, while being an advocate on related policy changes, "engaging in the public debate and ultimately how the changing environment will affect and serve consumers."
The group already has held a telephone conference and expects to meet in Washington D.C. in April, Kenneally says.
Member banks participating in the group are:
Bank of America, Charlotte, N.C.
Citizens Bank, Flint, Mich.
Eastern Bank, Lynn, Mass
Fifth Third Bank, Chicago
First Bethany Bank and Trust, Bethany, Okla.
Northwest Financial Corp., Arnolds Park, Iowa
PNC Financial Services Group, Inc, Pittsburgh
Regions Financial, Birmingham, Ala.
U.S. Bank, Minneapolis
United Bank, Griffin, Ga.
Wells Fargo, Minneapolis
Zions Bank, Salt Lake City.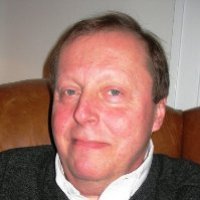 Latest from John Ginovsky
back to top