Mobile banking hitting the tipping point, three studies show
Not one, not two, but three independent studies released in the past few weeks point to the same conclusion: mobile banking has become established in the retail banking sphere.
The massive appeal of smartphones and tablets is fueling mobile banking adoption, conditioned as their users have already become to other automated banking channels, such as online banking. What's remarkable about these three studies are the similarities noted among consumers: Convenience is perceived as mobile's greatest attraction, while concern about security is the main thing holding people back.
As the technology continues to advance, the studies conclude mobile banking will very soon become as entrenched as the corner ATM.
Read the following summaries of the three studies, and weigh in with your opinion.
Mobile can drive big gains in customer acquisition
Banks offering mobile financial services can increase new customer acquisition by as much as 60%, according to a recent consumer survey by Mercatus LLC, a financial services strategy consulting and investment firm. The six-month study, sponsored by Visa, examined the impact of mobile financial services, including mobile banking and payments, on consumer decision-making, specifically when it came to selecting retail banking services. More than 1,400 U.S. consumers over the age of 18 with mobile devices and bank accounts participated in the study.
Consistent with past innovations in financial services delivery, mobile financial services are approaching a tipping point. Mercatus' analysis assessed consumer behavior across three decades of distribution channel innovation, revealing how the current pace of mobile adoption exceeds past innovations including ATMs, debit cards, and online banking.
The survey found that nearly one-third of consumers are using, or considering using, mobile financial services in the next year. Additionally, responses indicated that mobile financial service adoption will exceed the use of online banking by 2015.
"Owing to its rapid pace of adoption, mobile is a market that offers a clear first-mover advantage," said Bob Hedges, Mercatus managing partner. "Banks that delay will risk losing their best customers to the competition."
In addition to increased customer acquisition rates, the study shows:
• Mobile financial service capabilities had more impact on a consumer's decision to select a bank than availability of online banking, access to ATMs, or nearby branches.
• Banks offering mobile financial services should anticipate as much as a 60% increase in sales lift.
• Customer acquisition promotional offers including mobile financial services out-performed those that did not include mobile financial services by nearly 30%.
• A decrease in cost of acquiring a new customer by as much as 20% based on the increased effectiveness of mobile-related customer acquisition marketing.
The increased customer acquisition lift was documented in the research study's discrete choice analysis.
Survey results also indicate that mobile financial services represent an attractive customer segment for banks to acquire and retain. Users of mobile financial services:
• Are younger (between age 18 and 39) and have higher incomes.
• Hold higher balances at their primary bank, use more banking and card products, and display lower rates of attrition as compared to traditional customers.
• Can be serviced at a 20% lower cost than traditional bank customers.
• Display lower rates of attrition as compared to traditional customers.
http://www.mercatuspartnersllc.com/pdf/2010-02-24/CAR-PR.pdf
---
Consumer trust in the brand critical to wider mobile banking use
A recent online survey of more than 2,000 respondents by YouGov Plc. and Antenna Software, Inc., showed that more than one in three U.S. consumers with mobile phones, smartphones, and tablets currently use mobile banking. This presents both a major growth opportunity for retail banks to increase their customer base, as well as a chance for organizations with current mobile offerings to up their game with more advanced and "sticky" mobile apps for greater customer loyalty and competitive advantage.
Not surprisingly, the most significant barrier to wider adoption of mobile banking is consumers' anxiety about sharing financial information through a mobile device. The poll, found that 66% of mobile internet users would not bank regularly via a mobile app or mobile website due to this concern. Only 1% of those surveyed most often use a third-party mobile banking app that was not provided directly by their financial institution. Both responses indicate that consumer trust in the brand is critical. Financial institutions must educate consumers on the security of their services, adequately brand their offerings and communicate trust to capitalize on the growing mobile banking trend, concluded the report.
Overcoming security concerns and providing robust functionality, however, are well within reach for organizations currently developing and deploying a mobile banking strategy. Survey results showed that:
• Within the offerings already available in the mobile banking market, nearly half (42%) of mobile internet users who have used mobile banking in the past said their most recent experience was positive and received the functionality they needed.
• In fact, 55% of mobile internet users have or would like to check their balance on their mobile device, while 43% have used or would like to view transaction history and 36% use or would like to locate the nearest branch or ATM, suggesting that convenience should lay a foundation for offerings that leverage the features and built-in sensors of smartphones and tablets to simplify consumers' lives.
U.S. consumers' advanced adoption of mobile banking offerings and specific functionality demonstrate the region's relatively mature marketplace. A quick study of the top ten U.S. retail banks indicate that seven out of ten have both a mobile optimized website and a native mobile banking app available to consumers.
Additionally, results of the YouGov Plc. Survey with Antenna, which also polled U.K. mobile internet users, found that the American market is ahead of the use of mobile banking services by 15% overall with 25% of U.K. mobile internet users using mobile banking. In both regions, however, consumers indicated that mobile banking offerings needed to demonstrate advanced security and practical functionality.
"While financial institutions around the world are reaching a growing number of consumers through current offerings, there is a significant opportunity for banks to develop and deploy a holistic mobile banking strategy to meet the needs of their entire customer base," said Jim Hemmer, president and CEO of Antenna. "Building on the existing security and basic functionality available in today's mobile apps and websites, organizations can establish a competitive advantage in the future by offering a full complement of mobile banking services that foster trust with consumers as they increasingly embrace m-commerce."
http://www.antennasoftware.com/about-us/news-room/press-releases/6-30-2011-research-shows-40-percent-of-us-consumers-with-mobile-phones-smartphones-and-tablets-embrace-mobile-banking-
---
Growth in mobile banking to come from new smartphone/tablet owners
Key findings of a Chadwick, Martin, Bailey/iModerate Research Technologies mobile banking survey of 1,461 consumers include:
• While smartphones are becoming ubiquitous, it's still early for tablets. Forty-five percent of consumers own a smartphone and/or tablet, and of that group 52% conduct mobile banking.
• Convenience is a key benefit. One-on-one conversations with those polled revealed that for those using mobile banking, the convenience outweighs any security or privacy concerns.
• The top six uses cited for mobile banking were: view current balance; view recent transactions; transfer funds between accounts; view available credit; pay bills; and locate branches.
• Nevertheless, security and a preference for other banking methods hold many back. For the 48% who own a smartphone but don't conduct mobile banking, they are unlikely to start.
• Growth in mobile banking will come from new smartphone/tablet owners. Of those planning to buy such devices in the next six months, 39% say they are highly likely to begin mobile banking.
• Nearly half of smartphone/tablet owners use them to make purchases.
• Credit cards are used in only half of purchases via smartphone. PayPal and debit cards make up another 45%. Men are more likely than women to use PayPal, while more women than men use debit cards.
For a free copy of the Chadwick, Martin survey results (requires registration) go to:
http://blog.cmbinfo.com/a-consumer-perspective-on-mobile-banking-?&t=49802k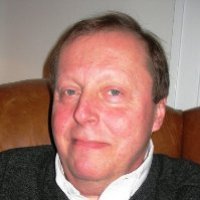 Latest from John Ginovsky
back to top