CIOs must take a more strategic role in business planning by 2012
In the belief that tough times lie ahead, more boards of directors are saying that they expect a high to extremely high strategic contribution of IT in 2012, according to the Gartner Forbes 2011 U.S. Board of Directors Survey.
This comes at the same time that IT budgets are expected to get leaner just as regulatory pressure and new revenue expectations continue to rise. "The pursuit of higher impact for IT in an environment of budget constraint is one that insists on rewriting the rules for how IT acts," said Jorge Lopez, vice-president and distinguished analyst at Gartner.
This rings true particularly for financial services businesses, said Lopez, in an interview with Tech Topics. He said that about 21% of the survey's respondents were in the financial services industry. The expectations of "high" to "extremely high" strategic contributions from IT jumped from 32% of all survey respondents in 2010 to 66% for 2012.
"The issue ahead is, as IT budgets don't go up, two things are happening," said Lopez. "One is regulation is increasing. In banking, you have Dodd/Frank. That's like PacMan, eating into IT budgets dramatically. The [second] challenge, however, is there still is a demand to go into things that are going to drive new revenue."
While 73% of directors surveyed believe that the economic situation is tough and will remain so for the foreseeable future, 51% said they are still focused on growing revenue. For example, the top three priorities from companies surveyed, in order, were: 1. maintaining competitive advantage, 2. retaining and enhancing existing customers, and 3. attracting new customers, said Lopez.
The tension between these two views means that CIOs will need to plan for the systems that will be required for growth but build in flexibility should circumstances change amid high levels of uncertainty.
The mergers and acquisitions of financial institutions, said Lopez, translates into radically rebuilding core systems.
"[After a merger or acquisition] you may have two or three different core banking systems with different technology platforms. You have to staff them separately and independently. What I see happening across the board is a move to shared services and combining these into one platform," said Lopez. "I imagine with the regional banks, when they do acquisitions, they may not feel they have the resources to [consolidate core systems]. Unfortunately, that institutionalizes their cost base to a higher level. It's something they have to be thinking about."
More fundamentally, though, Lopez said CIOs need to shift out of their tech orientation and into a business orientation. He gave as an example a conversation he had with the CIO of General Motors. Lopez said as that person structured his team, he said to them: "You guys are smart enough to handle issues like Windows 7 and virtualization. When you come to my staff meetings, let's talk about how we can help GM sell more cars."
"That's a sentiment that's growing. It hasn't been something that's been expected from IT. They were the techies, and therefore, disinterested or incapable of contributing to the business. I would say the level of CIO today is a good deal higher than it's been in the past; far more business oriented," Lopez said.
"There are two dimensions," he continued: "One, IT productivity, where the internal operations and structure of IT itself are restructured to perform at a cost vastly different from the competition, and two, the entrepreneurial CIO scenario, where the IT organization takes a leadership position to rewrite the rules of competition for the industry. To meet the expectations that have risen will require rethinking about how IT operates," said Lopez.
Lopez characterized a general conclusion from the research in this way: "The prevailing sentiment is one of focus: Pare away all that is not central to the business you are in. The recession has already pared away a substantial amount of extraneous effort across the entire business for most industries, and there is work remaining in federal, state, and local governments. The moves will be to reduce the efforts of the business that are off the main strategy, and IT should be no different."
For more information go to:
http://www.gartner.com/it/page.jsp?id=1727814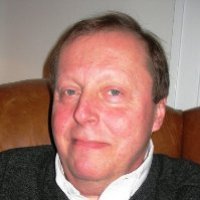 Latest from John Ginovsky
back to top