Do you have a process coordinator?
Business process improvement is the key to adapting new tools to do old things more efficiently, but it needs a driver
Literally thousands of separate processes—some simple, some complex—make up a typical bank's operations. Examples: Account opening, change of address, loan origination, customer onboarding, collections processing, payments reconciliation, fraud mitigation, dispute management, and anti-money laundering.
Often, the reason behind how a bank performs tasks is forgotten. The tasks tend to get done a certain way because that's the way they've always been done. Now, when efficiency has become paramount to compete in tough economic times, that's not good enough. Enter the need for business process improvement (BPI).
"As operations have evolved and as the platforms have evolved, and as more platforms beyond the bank's core system have been acquired, now it becomes an issue of work flow and business process management and efficiency," says Adam Lawrence, director, Global Banking BPO at IBM. "Given the pressure banks are under from capital reserves, not only are they focused on driving topline revenue, but also on what they can do to free up capital from operations."
Beyond efficiency, BPI is an avenue toward gaining competitive advantage, says Bob Gibson, vice-president for Branch Operations at Cummins Allison. "They need to do that in order to remain viable to the customers they have and to hold on to them. [Banks] need to review the organization, and ask, 'Who are we going to serve? How do we do better something that we're already doing?'"
With just five locations, 70 employees, and assets of $260 million, Treynor State Bank, Treynor, Iowa, believes BPI is so important that 18 months ago the bank hired a person to do this full time.
"BPI isn't common among banks our size, but it is on the horizon. People are coming to recognize the need for greater efficiency," says Jesta Ausdemore, BPI coordinator at the bank.
That sentiment resonates with vendors that provide new technologies, such as Confirmation.com, which offers a cloud-based audit confirmation service. "What we have found, with our business, is that we tout fraud prevention as the key, but, at the end of the day, the banks express more interest from an efficiency gain," says Chris Schellhorn, CEO.
Start by peeling the onion
There are right and wrong ways of going about BPI. "One of the classic mistakes people make is they just try to automate a process. It's one of the worst things you can do—automating a bad process," says IBM's Lawrence. "Technology doesn't just come from a mindset of how you automate and how you do things quicker, faster, with fewer errors. It really comes down to the analysis phase, which is, 'How do I deploy the proper tools along with the proper methodology?'"
"The model we use inside our BPI initiative is one that allows us to be very analytical," says Treynor's Ausdemore. "We're not just saying, 'Give me your process and let's fix it.' It is very piece by piece and systematic in the way that we pull everything apart. It's like peeling an onion layer by layer until we get to the core and find the root cause of the problem."
Accenture, the management consulting and technology services company, notes organizations are often unclear about what to focus on and where to start. It proposes an outline to help get through the clutter:
• Create a process impact matrix to identify critical value drivers by soliciting operations executive feedback.
• Determine performance gaps by using a capability assessment model.
• Assess strategic value of each identified process using two metrics: knowledge intensity and customer impact.
• Learn more about the standardization level of processes, clarifying key processes handled consistently and globally, and those characterized by local, decentralized approaches.
• Assess the level of cost tied up in each process to indicate the resources that might be required to improve it.
Treynor's approach is similar. "We do BPI workshops with different departments, such as IT or lending, or trust and investment, or business development," says Ausdemore. "We take a look at some of the processes inside those departments that maybe don't exist yet but are needed, or for processes that have been broken or changed. The way that we prioritize which department and which process gets attention is, first, by looking at the goal of that item and the magnitude with which it is affecting our team members, our organization, our current clients, and our potential clients."
Overcoming inertia
There can be pushback about undertaking the effort and expense that such self-examination requires.
"Banks just don't spend a lot of money [on process improvement] because this is typically hidden from clients," says Lawrence. "Typically, the processes used to be driven by the core applications, and a lot of banks thought that they'd simply follow the process of that system that they had purchased. That worked fine when it was just a data-entry and paper-based world."
Just as old delivery channels don't go away, old business processes persist. Also, as mergers and acquisitions proceed, the resulting institutions tend to end up with duplicate and outdated processes.
"There has to be management buy-in to this process," says Gibson. "They have to be involved. They have to be motivated to look for better ways to do things."
Confirmation.com's Schellhorn says there are ways to get buy-in, like conducting outside reviews of new technology solutions. Or, through return on investment analysis, says Gibson. "A lot of times this involves a pilot of the technology where we implement it in a branch and do very specific measurements, such as time-and-motion, or amount of man-hours per day or per transaction. That way there are metrics to show how much the technology would reduce costs."
Examples from banks and vendors
Loan documentation in the field—Lending officers at Bank Midwest, Spirit Lake, Iowa, often have to take loan files many miles away from the bank to confer with agricultural small-business customers. This puts the bank at risk, says CEO Steve Goodenow, should those files be stolen or the officer's car gets in a wreck.
The solution: Load documents onto a tablet in a read-only, password protected file. The documents can remain organized in the bank's document imaging and management software system, making retrieval easy. Contemplated as an eventual add-on: the capability of using digital signatures to speed up the loan origination process.
Accelerating office equipment financing decisions—Bank Midwest's representative in this area uses a laptop and a scoring system that can automatically approve loans up to $75,000. But, it is cumbersome and time-consuming. The bank hopes to implement a tablet app that ties into its customer information database to automatically fill in forms. Most important, the system will give customers "yes" or "no" answers on loan applications in minutes, rather than the current 24 hours.
Account opening—For a year, Treynor had used an automated account-opening software product that didn't really live up to expectations. It was thought to be a user issue but, upon examination, the software itself was lacking. The software was taken apart, rebuilt, and customized with better workflows.
Annual trust and investment account reviews—Treynor encountered an antiquated process, which, because the bank expanded geographically, didn't make sense because the internet bandwidth could not cope with the data-driven software used. The solution—not optimal but better—is to use the specialized account-review software at headquarters, but then load PDF forms with the data from the proprietary software and share the forms with their remote sites through SharePoint, which is the intranet portion of the Microsoft Office suite.
Employee onboarding—Also using SharePoint, Treynor is setting up workflows to ensure new employees are given everything they need, and required training is provided in the right sequence.
Lobby coin counters—Cummins Allison promotes this as a way to give customers and potential customers a needed service, while freeing up tellers from a tedious task. Not only are tellers more available to service customers, but as potential customers come up to redeem their coin receipt, they can be cross-sold other products.
Workload distribution—Confirmation.com says banks appreciate the cloud-based nature of its services. Data can be sent around the country to remote work sites during busy times, rather than requiring workers to congregate at a centralized office.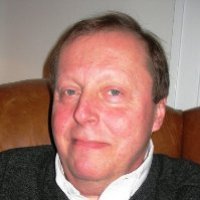 Latest from John Ginovsky
back to top