More on the D&H acquisition of Harland Financial
In a major industry move, Toronto-based Davis and Henderson Corp. agreed to buy Harland Financial Solutions for $1.2 billion in cash.
The deal is expected to be finalized Aug. 19.
HFS, a provider of strategic technology including lending and compliance, core banking, and channel management technology, is a subsidiary of Harland Clarke Holdings Corp., which itself is a subsidiary of MacAndrews and Forbes.
The acquisition does not affect Harland Clarke, a separate subsidiary that provides payment and security solutions-including paper checks-as well as marketing services.
In a press release, Davis and Henderson Corp. said the HFS acquisition provides it with:
• A top-four core banking technology provider in the United States coupled with additional solutions that support online and mobile banking, online account opening, branch automation, and commercial lending.
• 5,400 U.S. bank and credit union clients, bringing its total client base to more than 6,200 financial institutions.
• A leading U.S. provider of bank lending compliance solutions.
"Experience shows that the installation of a core banking system drives additional sales of ancillary financial technology solutions," said Gerrard Schmid, CEO of Davis and Henderson, in a prepared statement. "In combination with our Davis and Henderson products we can address the broader needs of our combined customer base and use our improved value proposition as a springboard to grow in the U.S. market that includes over 13,000 credit unions and community banks."
For its part, said Bill Sayas, COO of Harland Financial Solutions, "We are joining a growing, trusted, customer-focused organization that is committed to helping clients grow, compete, and offer their desired consumer experience. By combining organizations, we'll be well positioned to do even more for customers in the future."
Davis and Henderson will finance the purchase in part by raising C$600 million through an agreement with a syndicate of underwriters led by Scotiabank, Royal Bank of Canada, and the Canadian Imperial Bank of Commerce.
Davis and Henderson, in business since 1875 and the largest provider of personal and business checks in Canada, within the last eight years has been engaged in an aggressive campaign to broaden its suite of solutions, much the same as Harland Financial Services, Fiserv, and other U.S. financial technology companies have been doing for some time. Since 2005, Davis and Henderson has made a number of strategic acquisitions:
• In 2005, acquired Advanced Validation Systems, which specialized in processing lien registrations on behalf of lenders.
• In 2006, acquired Filogix, a provider of information and transaction technology to the mortgage and real estate markets.
• In 2008, acquired Cyence International, a provider of technology that automates origination, customer service, and collections processes for consumer, small business, commercial, and industrial finance lenders.
• In 2009, acquired Resolve Corp., an outsource services provider to customers in the financial services, government, and retail sectors.
• In 2011, acquired the operations of ASSET Inc., which provides technology-based asset recovery and insolvency management solutions to the financial services industry.
• In 2011, acquired Mortgagebot, a provider of web-based mortgage point-of-sale solutions in the United States.
• In 2012, acquired Avista Solutions, a provider of Software as a Service (SAAS) mortgage loan origination to community banks and credit unions in the United States.
• In 2013, purchased all outstanding shares of Compushare, a U.S.-based technology management and cloud computing provider to financial institutions.
During a recent conference call, Davis and Henderson's Schmid reportedly said his company will focus on integrating HFS and may make smaller "bolt-on" acquisitions in the United States later on.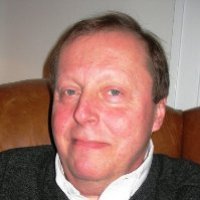 Latest from John Ginovsky
back to top