Technology's great, but your people make it work
It's hard to get customers excited about something new if your employees aren't
Customer engagement with new technology requires engaged employees—believers in the tech the bank wants people to adopt. Blogger John Ginovsky reveals proven techniques, including one low-tech solution certain to "cheer" branch staff.
A lot has been written about how technology is changing the business of banking—one example being the transformation of the branch with the addition of self-service options and remotely delivered services.
A lot also has been written about how Generation Y, with its penchant for technology, is starting to enter middle management as baby boomers exit.
Which makes a recent blog by Bob Meara particularly interesting. He's studied and analyzed branch transformation for Celent for years. In his blog (see link below) he makes two main points. One is, just because you offer something new, don't expect customers to automatically use or even want it. People need encouragement to try new things. And the second thing is, the people who work in the branch won't give that encouragement unless they, in turn, are motivated to the point where they have a sense of ownership over the new things.
What's really interesting about Meara's blog is the personal example he gives when he went to rent a car at Boston's airport. The counter area was jam packed with a long line waiting to be waited upon by the beleaguered staff. Meanwhile, three kiosks which offered the same result as the staff to the customer went unused. In a sense of professional interest, Meara waited in the line until, once he'd secured his car, he asked why nobody used the kiosks.
The shrugged answer: "Corporate installed those a while ago. I guess they work all right, but no one seems to use them."
Now consider a study by CompTIA which finds that Generation Y workers are forcing employers to re-evaluate how they hire, train, and equip current and future workforces.
"In the next five to ten years, Gen Y will completely dominate the workforce the way that baby boomers once did," says Todd Thibodeaux, president and CEO, CompTIA. "Generation Y has been raised in technology and they consider their aptitude for tech as a value that they bring to the table when seeking a job."
These two examples point to a disconnect, at least in perceptions. As corporate—meaning bank management—comes to embrace the economies and possibilities of new technology, and as workers—meaning those tech-savvy middle managers—come together, how come it isn't easier for all this technology to get traction?
Robert Half Technology, which specializes in tech hiring, may have at least one answer. In one survey involving more than 2,300 interviews with CIOs of larger companies, it found that 35% plan to hire new IT graduates this year. However, when asked what their main difficulties in hiring such new talent are, the main one that stands out: a lack of personal skills, such as communication and leadership. This was noted by more than half of those hirers interviewed.
"IT hiring managers are seeking candidates who not only possess technical abilities, but can also meet deadlines and work well with customers and colleagues," says John Reed, senior executive director at Robert Half Technology.
NICE Systems also has looked into this with a study on trends and best practices in frontline performance management. Of course, it has a vested interest in that it produces various products intended to boost financial institution employee performance.
Still, one conclusion it makes is that it makes sense for management to provide positive motivation to employees to achieve specific goals, something NICE says is generally lacking. For example, it points out that only 12% of companies actively solicit ideas from frontline employees.
In response, NICE offers a couple of suggested approaches—one to pull employees into the program, and another, it would seem, to push employees into the program.
The pull is to make superior performance a contest, complete with trophies and financial incentives, communicated throughout the organization verbally and through email.
"Employee engagement is a prerequisite to delivering an exceptional customer experience," says Yochai Rozenblat, president of the NICE Enterprise Group.
The push is to use one of NICE's recently announced products, Contact Center Video Recording. In a nutshell, the idea is to use video and audio recording of call center agents as they deal with customers to monitor their performance, provide additional coaching, and maintain a single standard of performance across the organization. Such monitoring, the company says, can enable organizations to better understand not only what was said during a customer interaction, but also what was implied through the body language of the agent and the customer.
Given the sensitivity of Gen Y to perceived personal privacy intrusions outside of their control, this may or may not work, depending on circumstances. Still, what Rozenblat says still rings true: "Companies are continuously enhancing their outreach to customers by seeking new channels through which they can better connect and personalize the customer experience."
Going back to Meara and his research into the effectiveness of staff ownership of new technology, perhaps a third approach, much less complicated, might resonate in at least a few offices: Sponsored happy hours for the staff after hours in the newly reconfigured branches.
"Employees working in traditional branches were invited so they could see things up close and personal and ask questions. One [financial institution] spoke about how transformative this one effort was; how many entered skeptical and critical, but left thinking the new branch was pretty cool," he says.
In this one low-tech approach, you get motivation, reward, feedback, and interpersonal interaction practice all together, as well as a happier staff.
Sources used in this article include:
The Importance of Branch Staff Ownership in Technology Initiatives: Learning from Alamo
Generational Differences in Technology Use Prompts Companies to Reassess Workplace Practices, New CompTIA Study Reveals
Workforce 101: More Than One-Third of CIOs Plan to Hire New IT Graduates; Lack of Interpersonal Skills Greatest Obstacle to Success
NICE Benchmark Survey Highlights Opportunities for Service Organizations to Better Engage Employees
NICE Introduces Contact Center Video Recording to Help Drive an Innovative, Personalized, and Compelling Customer Experience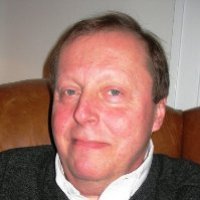 Latest from John Ginovsky
back to top