Personal financial management vis-a-vis wealth management
Banks can first serve as planners, then advisors, to their customers
As the banking paradigm continues to shift from transactions to consultations, it's instructive to discern the difference between personal financial management and wealth management.
Mercator Advisory Group recently addressed the subject in the context of omnichannel banking, or the holistic use of all channels for the purpose of providing customer-centric services. In a graphic that illustrates the hierarchy of banking value creation, banking services are listed on a scale from least sophisticated to most. The categories proceed from "information," to "transactions," to "planning," and finally to "advice."
At the basic level, information, the examples given are balance inquiries and account alerts.
Significantly, higher up the scale at the planning level, the example is personal financial management. At the top of the scale, advice, is wealth management. They are closely related, and both are fairly sophisticated—but they fulfill different functions in serving customers.
"Personal financial management is an on-ramp to working toward something like wealth management," said Ed O'Brien, director of Mercator's Banking Channels Advisory Service, and author of Mercator's report, in an interview with Banking Exchange.
PFM initially can be offered to customers to help with their savings goals, budgeting, and spending analysis.
"Then there's the whole thought about using it more toward investment management and wealth management and net worth and cash flow. That's all available as well. It's probably underused now but it could be used either independently or in conjunction with a discussion with a personal banker or in a private bank," O'Brien said. "Those would probably be more one-on-one discussions. [PFM] could be used to begin to get a map of 'Where am I now?'"
In other words, banks need to see the provision of wealth management advice as a service for the long term, while PFM services are needed on a day-by-day basis.
"That's where a lot of the hiccups in the industry we've had come from," said Steve Shaw, vice president, strategic marketing for digital channels and electronic payments, Fiserv, in a separate interview with Banking Exchange.
"[Some bankers] assume that consumers want to act like wealth management consumers and analyze every single penny and really see where all their assets are," he said. "[In reality] most consumers want to get in, ensure they have enough money to pay their bills, get their coffee, and then get on with their lives. PFM from the standpoint of an everyday consumer is providing simple, easy-to-use tools…It's not an in-depth analysis of six years' worth of bill-pay transactions."
The markets for wealth management and PFM are different as well.
"Banks that serve affluent customers, those folks want to know what their net worth is. They want to have a more sophisticated tool," said Mark Schwanhauser, director of multichannel financial services, Javelin Strategy and Research, in another Banking Exchange interview. "The problem is, not everybody is affluent. You'll always have the need for wealth management. You want to be strong in that. But then you have to ask, how do you go beyond that single-digit audience?
He added: "What we have to do is redefine PFM for everyday people, everyday transactions, for people on the go."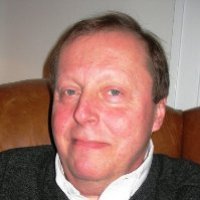 Latest from John Ginovsky
back to top