Market rebound attracts greater mortgage fraud risk
ARMs seen having significantly higher risk than fixed-rate mortgages
Mortgage fraud risk is up in most categories, and up 4% generally, from last quarter, according to Interthinx, a provider of risk mitigation solutions, in its quarterly interactive Mortgage Fraud Risk Report, covering data collected in the second quarter of 2013.
"Mortgage fraud is a hallmark indicator of other trends," says Ashley Woodworth, Interthinx vice president of business development and corporate strategy. "For example, traditional fraud hotspots in California, Nevada, and Florida were hardest hit by high rates of default, foreclosure, and underwater borrowers because of widespread fraud in loan originations during last decade's boom. Furthermore, the dynamic rebound of markets where housing prices are rising shows a corresponding increase in fraud risk. While the market rebound is welcome, this report reminds us that fraud is much easier to commit in a rising market."
Overall, the national Mortgage Fraud Risk Index value is 104 this quarter, a 4% increase from both last quarter and from one year ago. Among the four fraud categories indexed nationally, identity fraud risk is at 91, up 7% since last quarter; property valuation fraud risk is at 105, a 4% drop from last quarter; occupancy fraud risk is at 126, up 10% from last quarter and up 14% from one year ago; and employment/income fraud risk is at 92, a 2% increase from last quarter.
Other notable findings in the report include the following:
With housing prices and interest rates rising, it is likely that demand for adjustable-rate mortgages, which still have rates below 3%, will increase. For all fraud risk types, index values are much higher in adjustable-rate mortgages than in fixed-rate mortgages.
Nevada displaced California as the riskiest state, with a Mortgage Fraud Risk Index value of 132, a jump of 7% from last quarter. California is the second riskiest state with an index value of 130, a 4% climb from last quarter. The District of Columbia and Florida are in third and fourth places, respectively, with index values of 128 and 117.
Although California is the second riskiest state overall, it contains four of the top ten—and ten of the top 25—riskiest ZIP codes, six of the overall riskiest metropolitan statistical areas (MSAs), five of the riskiest MSAs for identity fraud risk, and all ten of the top ten MSAs for employment/income fraud risk.
The national index for identity fraud risk is 91, up 7% since last quarter. The riskiest MSA for identity fraud risk is Fayetteville-Springdale-Rogers Arkansas-Missouri, up 19%t from last quarter at 174.
Florida has six of the top ten riskiest MSAs for occupancy fraud risk, including first-place Cape Coral-Fort Myers, up 29% this quarter with an index value of 267. Nationally, this index is up 10% from last quarter and up 14% from one year ago.
"Our industry has turned the corner as indicated by sustained increases in value, the upward trajectory of interest rates, and a shift toward a purchase market—all positive trends that ironically carry their own set of fraud risks," says Jeff Moyer, president of Interthinx.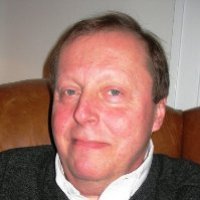 Latest from John Ginovsky
back to top