Omnichannel banking requires retooling digital architectures
Branch, mobile, social, and video interactivity to foster the future of banking
Much has already been written about the transition between multichannel to omnichannel strategies of offering products and services to customers. As a result, more is starting to be written about exactly how to effect that transition.
To recap: Multichannel banking generally is seen as the ability to offer certain banking functions through a number of different access points. These can include the traditional branch, call center, online banking, ATMs, and mobile banking. In most applications, some consideration is given to making sure the customer's perception of the bank is consistent in each channel. In the advanced applications, some consideration is given to making customer data commonly available from one channel to the next.
Omnichannel banking takes all this much further. Cisco, for example, provides a working definition that generally agrees with that of other analysts: "Omnichannel banking provides a consistent experience across channels to provide customers with seamless access to financial products and services, where and when they are needed," they say in a report written last year.
IBM, in a report issued just this month, takes omnichannel banking a bit further: "It is no longer enough to have consistent brand presence and servicing in each channel: Consumers are interacting and engaging on social media sites about companies and their products, with or without the companies' knowledge or input. Organizations need to be aware of and track customer interaction, not only in the channels they control (branches, ATMs, websites, mobile apps) but in the ones they don't (Facebook, Twitter, Pinterest, etc.)."
Curiously, both Cisco and IBM, writing independently, point to "four pillars" of the new world of omnichannel banking—the new branch, mobile, social media, and video. More on these in a bit.
The main point here is that it's one thing to conceptualize omnichannel banking; it's another thing to do it. To do it requires considerable technological retooling in addition to the philosophical disruption needed to embrace it.
New research from Mercator addresses this in a report tellingly titled "Anticipating Omnichannel Banking: Channels and Core Systems Interoperability."
"The road map for future channel growth and efficiencies lies in an emerging omnichannel banking paradigm under development at various financial institutions. Many financial institutions, with large banks leading the charge, are seeking ways to provide 360-degree views of their customer needs and behaviors, the ultimate goal being superior customer engagement," says Ed O'Brien, director of Mercator Advisory Group's Banking Channels Advisory Service.
For example, his research indicates a hierarchy of banking value creation going from information, to transactions, to planning, to advice—each stage building on the other, from balance inquiries and account alerts at the information stage, up through wealth management at the advice stage. A distinct architecture is needed to keep these functions and values interconnected in ways customers choose.
Celent, in its recent report, builds on the architectural theme (no pun intended). "Firms must be resolute in establishing architectural and IT management building blocks to not only support compliance initiatives, but more importantly, lay the groundwork for sustainable, risk-aligned business change and innovation advantage," its report says. High on the list of areas this should apply to, Celent says, is the "large-scale, next-generation service-oriented approach to technology deployment."
Gartner, not to be outdone, talks about enterprise architecture as a key to driving digital strategies for companies in general. "With the global economy still struggling, enterprise architects around the world will need to use enterprise architecture to help drive growth and innovation, while at the same time identifying opportunities for performance improvement and cost cutting at a time when IT budgets are flat," says Marcus Blosch, research vice president.
So, back to those four pillars that represent the winning strategy for omnichannel banking:
The new branch: Cisco says the branch continues to be the preferred channel for personal attention and advice, but that customers are also open to having advice delivered to them virtually in the branch as long as quality and personalization do not suffer. IBM says the key trends for branch banking are: mirroring the online experience; portability; relevance; social integration; and personalization.
Mobile: Cisco sees customers preferring the mobile channel particularly for real-time expense tracking, mobile payments, and location-based commerce. IBM says consumers expect mobile capabilities to be part of their daily lives, leading to increased levels of transactions against the banks' core systems, requiring appropriate channel architecture.
Social media: Cisco says there is a significant potential for banking over social sites among younger, tech-savvy customers, but concerns about privacy and lack of control over private information must first be overcome. IBM says banks are now beginning to embed their transactional capability into the social sites, using their rich interactivity to drive customer engagement.
Video: Cisco says video connections are a key enabler of building trust in situations where humans are not physically available. IBM sees video consumption and interaction as popular across many demographics, particularly in the potential for videoconferencing.
IBM's report sums it up as well as the rest:
"Omnichannel architecture for banking needs to be centered on supporting a digital application infrastructure than can: cross connect data for a consistent user experience; scale to handle the expansion of device interactions and data generation; and is assembled as a set of service-based components delivered using full lifecycle agile delivery methods."
Sources used for this story include:
Strategic Innovations in Risk Management (Part 2): Architectural Strategies for Growth
Winning Strategies for Omnichannel Banking: Cisco IBSG Global Research Reveals New Ways for Banks To Prosper in an Omnichannel World
The omnichannel banking evolution: Architectural trends in multichannel retail banking
Anticipating Omnichannel Banking: Channels and Core Systems Interoperability
Gartner Says Enterprise Architecture Is Key to Driving Digital Strategy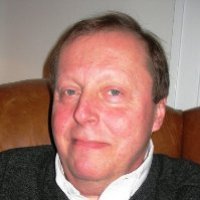 Latest from John Ginovsky
back to top