Portents of revolutionary change in payment systems
Cash on the barrelhead is great, but where are the loyalty points?
It used to be simple. You bought something and paid with cash. Then with a check. Then with a credit card. Then with a debit card. Then with a prepaid card.
How quaint. Now comes a MasterCard study on consumer spending trends since the financial crisis of 2008, which concludes that consumers continued to feel better about their financial outlook in 2012, to the extent that they have grown more confident in their ability to manage their finances. One manifestation of this is the $172 billion, or 8.4% boost, in credit card volume, compared with 2011.
But it goes a lot further than just picking the old card out of the leather wallet. There's money in them thar PCs, smart phones and tablets.
Just to drive home the point, MasterCard highlighted in an "Innovation Showcase" "the many ways it is revolutionizing the consumer shopping experience":
ShopThis!, which enables consumers to buy clothes directly from Intel's Virtual Shopping experience, featuring a virtual fitting room app.
Wearable devices—still under development but close, and intriguing.
MasterPass, which simplifies online shopping by storing shipping, personal, and card information to make digital checkouts easier.
QkR—An app that provides a convenient way to pay at sports stadiums, schools, parking garages, gas stations, food donations, and even airline tickets.
Simplify Commerce—perhaps the most interesting twist on all this. This system is claimed to make it "very easy for merchants to accept ecommerce and mobile commerce payments, regardless of payment brand, in a matter of minutes, and provide consumers with the convenience to pay how they want, when they want."
This last item sounds very much like the "mobile wallet" that many have said—over the past decade—is just around the corner. But more on this in a moment.
Back to MasterCard's basic study: "In the early years of the financial crisis, there was approximately $141 billion that shifted from credit to debit card spending," says Nitin Sumangali, who wrote the report. "Now that financial circumstances have improved, the tide has turned back to increased credit spending and borrowing…It's not that debit cards and credit cards are necessarily replacing one another. Rather our research indicates that as consumers become less fearful about their financial situation, they feel more confident about their ability to use credit and debit cards as complementary tools to manage their money. Regarding credit, debit, and prepaid, it has never been a zero-sum game."
In other words, consumers now are paying whatever way they want. Vantiv, in its own research, calls this phenomenon "omnicommerce," with an associated omnichannel aspect, and says it's something every link in the payments chain needs to acknowledge.
"Consumers are increasingly seeking integrated and consistent omnichannel shopping experiences online, in-store, and through mobile devices," says Moira Tamayo, senior vice president of marketing for Vantiv. "To make purchase transaction experiences seamless, merchants and financial institutions must provide an omnicommerce purchase experience that integrates rewards, security, financial management tools, and other value-added-functionality."
The Vantiv study documents various customer behaviors and trends, such as the practice of blending multiple channels in the shopping process, the leadership of millennials, and the possibility of motivating consumers to use alternative payment methods through discounts or reward programs.
Other analysts have seen these trends. Mercator Advisory Group just issued a report on recent consumer payment trends. In summary: "Greater mobile penetration is shifting the demographics of smart phone users. No longer are mobile apps the domain only of young adults who are avid mobile users; minorities are leading the ranks as well. Mobile payment use and interest is growing, but there needs to be a compelling reason to launch a payment app at checkout. Greater automation in the couponing and loyalty programs to enable consumers to get a discount with a purchase will help move the needle of consumer adoption of mobile payments," says Karen Augustine, author of Mercator's report.
Capgemini and RBS also just conducted a huge survey on noncash transactions globally. Just one conclusion: "With estimates showing 8.5% growth in 2012 noncash payment transactions, that's nearly 47 transactions per year for every man, woman, and child on the planet," says Kevin Brown, managing director at RBS International Banking.
And one more. Vibes, which specializes in mobile marketing, issued a report about the "mobile wallet consumer." It reaches most of these same conclusions. What's most interesting is what it says about the connection between mobile payments and special offers.
"As both the mobile and retail industries struggle to implement mobile payments, consumers have made their preference clear: a mobile wallet that eliminates the need for paper items (e.g. coupons and loyalty cards) and expedites the check-out process at their favorite retailers," its report concludes.
None of this is really new. It just hasn't been stated so explicitly as these reports have done now. Entrepreneurs certainly haven't had to have it all spelled out.
Take WikiPay Payment Network, a new kid on the block. It debuted in May with the proposition that it "enables all consumers…with any PC or mobile device to send money for $1 on any phone, anytime, anywhere." You just establish an account on their website, link your bank account, then send or receive money.
It's too early to tell if this particular offering will catch on. Probably of more interest is the further development of Isis, that joint venture by the telcos that's been lumbering to get off the ground for a while. Indications are that it's soon to become airborne. It recently announced that after a long pilot in a couple of cities, it intends to go nationwide this year.
Bolstering that goal, it just announced partnerships with nine payment terminal manufacturers, software providers, and point-of-sale equipment providers for them to incorporate Isis's NFC technology. Bottom line: it hopes all this cooperation will convince consumers to use their mobile devices for taxis, fuel pumps, restaurants, stores, or wherever.
Tellingly, Isis's protocol allows users to pay, present loyalty cards, and redeem offers in a single transaction.
So it seems that in order to sell something today, or at least in the near future, the seller has to give the customer an array of payment choices, make the transaction fast and safe, and toss something in for good measure, such as a discount or coupon. It seems pretty inevitable.
Says MasterCard's Sumangali: "Consumers are discovering that one of the major benefits of electronic payments is the opportunity to receive offers and rewards."
Sources used for this story include:
Point-of-Sale Leaders Integrate Isis SmartTap Capabilities into Product Offerings
Road to Recovery: U.S. Consumers Shift Spend from Debit to Credit as Consumer Confidence Grows
MasterCard Shows Consumers 10 Ways to Pay in the Digital Age
Mobile Payments 2013: Young Adults and Minorities Take the Lead
Primary Research by Vantiv Shows New Trends in Omnicommerce
Zeroing in on Consumers' Mobile-Wallet Needs: Report suggests vast potential for retailers to increase in-store traffic
Source Financial Launches WikiPay Payment Network
Strong growth in non-cash transactions signals two-speed recovery for global payments industry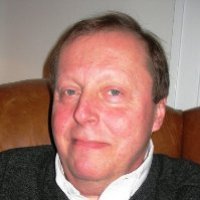 Latest from John Ginovsky
back to top