Remittance providers miss out on $573 million from consumers choosing regular mail
Potential customers in general are high-tech and mobile-savvy
Remittance providers collected $1.55 billion from outbound U.S. transfers in 2012, according to a study by Javelin Strategy and Research. Yet, providers failed to collect $573 million in revenue because consumers elected to send cash or checks through the mail, missing out on an opportunity to collect revenue on the transaction.
"Providers are leaving money on the table when consumers choose to use nonofficial means to send money internationally," says Aleia Van Dyke, analyst of Payments at Javelin Strategy & Research. "Maintaining competitive pricing and reinforcing the convenience of digital channels are just a couple ways remittance providers can coax cash-friendly consumers to send their money through electronic means."
Surprisingly, Javelin data confirmed that remittance transfers are not reserved solely for underbanked consumers—those that do not have a checking account—or immigrant workers. High-tech early adopters are more than twice as likely as all consumers to have made an international transfer., Mobile remittance transfers are quickly gaining popularity as well, especially with those consumers who already make mobile purchases.
Over half of consumers who have made a mobile contactless purchase are likely to make a mobile remittance transfer, Javelin says.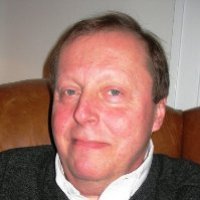 Latest from John Ginovsky
back to top