Unified platform key to changing wealth management tech
Siloed systems impede efficiency, effectiveness; lessons from other industries
The current technology infrastructure in the wealth management space poses a major obstacle to progress as the industry struggles to adapt to an increasingly challenging environment, according to a paper by SEI.
The paper, titled "SEI Insights: The Legacy of Legacy Systems," explores how heightened client demands and desire for control, changing regulatory requirements, and the current economic landscape have strained the flow of information for both wealth managers and clients. The paper discusses the need for a radical industry-wide shift from legacy systems to single, unified platform models to combat industry challenges and achieve long-term, sustainable growth.
"The wealth management industry has evolved tremendously over the past few decades, but its rapid growth has led to growing pains, especially with technological efficiency," says Al Chiaradonna, senior vice president, SEI Wealth Platform. "What's interesting is that this issue isn't unique to the wealth management space. Through our research, we've discovered that we can learn from how other industries have addressed legacy system constraints and use that knowledge to build game-changing solutions."
The paper examines the transformation of legacy systems in the aviation sector as a model for the wealth management industry. Following a surge in air travel, airlines increased efficiency and revenue by moving away from siloed systems to a unified platform concept. Similarly, the paper suggests that the wealth management industry transition to a single platform for product distribution and client data, allowing for the integration of disparate processes and redistribution of capital to focus on client needs.
"The industry needs a client-focused solution that is adaptable to regulatory, market, and technology changes and puts clients in the 'copilot' seat throughout the investment process," Chiaradonna says. "By providing firms with a unified system and enterprise-wide approach, wealth managers can better oversee accounts, advise clients, and ultimately provide clients with the control they desire. Unified platforms are the key to the industry's continued success."
The paper also identifies the issues legacy systems pose for the wealth management industry. As obstacles to efficiency increase, most firms adapt "on the go" by introducing quick fixes that address immediate issues. However, current solutions now struggle to deal with the growing demands of a complex wealth management system.
In fact, independent research predicts the demand for wealth services will double within a decade. To effectively meet this opportunity, the industry needs to improve its capacity. The paper discusses how shifting to a single, unified platform confers a competitive advantage to wealth managers by eliminating infrastructure complexity. As a result, wealth management firms will experience greater efficiency, increased revenue, and improved wealth management services.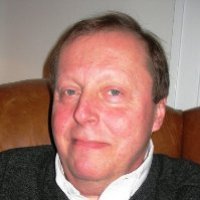 Latest from John Ginovsky
back to top