Mobile wallet progress stalled in 2013, but could heat up in 2014
Multiple technologies vie for customer acceptance
With an annual U.S. retail point-of-sale market of almost $4 trillion up for grabs, the stakes are extremely high. But slow adoption, lack of merchant enthusiasm, fragmented offerings, and blocking by competitors has resulted in stalled growth for mobile wallets, according to research by Javelin Strategy & Research.
The report provides competitive analysis of 12 major mobile wallet providers, breaking down the main changes of each provider over the last year and measuring their attractiveness in the eyes of consumers.
More mobile wallet players competed for less space in 2013, as small and large competitors positioned themselves in anticipation of coming growth in the area. The largest movement has been in digital wallets, with growth in mobile app and mobile online payments dwarfing that of mobile proximity payments.
Digital wallets are an effective positioning tool for mobile wallets, opening up the door for frictionless adoption of mobile wallets among current digital wallet customers. Large content ecosystems, such as those managed by Amazon, Apple, Facebook, and Google, provide a competitive advantage that has yet to be used to its full potential.
"Although it is undeniable that considerations beyond the user experience will shape the use of mobile wallets, the providers left standing as the space matures will need to capture consumer and merchant scale," says Mary Monahan, director, Mobile at Javelin Strategy & Research. "It is a mistake to assume that consumer attraction to a particular technology (e.g. cloud, NFC, QR code, Bluetooth, etc.) alone will separate winners and losers."
Javelin Strategy & Research's report is based on one online survey of more than 3,000 consumers and executive interviews among major competitors in the payment and wallet industry. This report provides competitive analysis of 12 major wallet providers, including American Express Serve, Apple Passbook, Google Wallet, Isis Mobile Wallet, MasterCard MasterPass, Merchant Customer Exchange (MCX) Mobile Wallet, Microsoft Windows Phone Wallet, Paydiant Wallet, PayPal, Starbucks, Square Wallet, and Visa V.Me.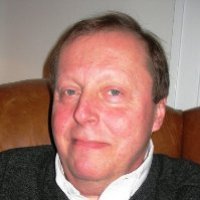 Latest from John Ginovsky
back to top