Online and email fraud high among business concerns
Customer education and fraud solutions found lacking
Ecommerce and payments fraud remains high on the agenda for consumer-facing organizations, according to a recent Deloitte online poll.
Nearly half (47%) of executives and managers reported that fraud protection ranks as a "high priority" for their organization and a further 8% cited this as their organization's No. 1 priority.
Despite fraud prevention ranking as a high priority, only 9% of respondents stated that their organization currently provides customers with free fraud prevention solutions. Similarly, budget increases for fraud solutions have been minimal over the past 12 months, with only 9% stating that their fraud protection and detection budget increased substantially.
An additional 22% reported fraud budgets had increased marginally, while a similar number (21%) stated that budgets remained unchanged.
"Along with the positive impact of digital commerce comes the risk of fraud to businesses and customers," says David Williams, CEO Deloitte Financial Advisory Services LLP. "With monthly phishing attacks increasing 40% last year, education and fraud solutions for the end-customer are often a powerful way for organizations to police and control fraud."
Only 9% of respondents cited mobile fraud as a top concern for their business, even with mobile ecommerce solutions on the rise. Thirty five percent of respondents identified online as the greatest area of fraud concern, followed by email (21%) and nondigital fraud (13%).
"It's surprising mobile isn't more of a focus, given the rise of mobile banking and mobile apps introduced by retailers," says Prakash Santhana, director, Deloitte Financial Advisory Services LLP. "Fraud risk and problems like malware will likely continue to rise as mobile commerce becomes more prevalent."
More than 2,200 professionals from industries including financial services; consumer and industrial products; technology, media, and telecommunications; life sciences and health care; and energy and resources responded to polling questions during an August 2013 webcast.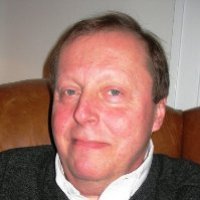 Latest from John Ginovsky
back to top