No single company dominates mobile wallets so far
PayPal, however, seems positioned to break out of the pack
The stakes are high for the adoption of mobile wallets with an existing U.S. market of over $4 trillion up for grabs, but no single company has been able to crack the code for mobile wallets, says Javelin Strategy & Research.
It analyzed the current strategies of the five existing contenders, Apple, Google, Amazon, Facebook, and eBay's PayPal, versus those of the major payment networks, largest financial institutions, and top mobile network operators.
Its report details which players are winning and losing and what needs to happen to gain consumer mobile wallet adoption.
Each member of what it calls the "Gang of Five" is working mightily to remain in position by providing apps, games, products, books, and movies to retain eyeballs. Javelin's TIP (Trust-Innovation-Privacy) Model analyzes the competitive space of mobile wallets from the consumer perspective. It has found that over the past year, PayPal moved up into the top spot as the most trusted brand surveyed and the firm with the highest ratings for privacy protection.
With one in five consumers ready to adopt a mobile wallet in the next year, PayPal is in a great position to lead in mobile wallet adoption.
"Mobile wallets threaten existing providers as they can disrupt the relationship between customers and their primary banks at the point of sale," says Mary Monahan, director of Mobile at Javelin Strategy & Research. "Issuers and merchants can be cut out of the transaction details and revenue as customer relationships are weakened through the introduction of new mobile platforms. A case in point is PayPal's history of steering customers to less expensive ACH routing that is less favorable to issuers."
Javelin Strategy & Research's report is based on two online surveys of more than 10,000 consumers and executive interviews conducted among major competitors in the payment and wallet industry.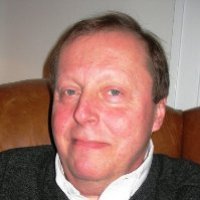 Latest from John Ginovsky
back to top