There's plenty of bank technology innovation—over there
Financial institutions in developing countries finding ways to teach domestic banks a thing or two
In 1941, as Americans struggled with the decision whether to enter World War II or embrace isolationism, Henry Luce wrote a highly persuasive essay in Life magazine titled "The American Century." He argued that at that historic juncture, the United States was obligated for the first time in history to step forward on the world stage and assume leadership, just as the previous leading nations, namely Great Britain, were receding in prominence.
This particular phrase, "the American century"—referring to the 20th century—often is used in various contexts. At least one excerpt from Luce's essay seems relevant now: "What internationalism have we Americans to offer? Ours cannot come out of the vision of any one man. It must be the product of the imaginations of many men. It must be a sharing with all peoples of our Bill of Rights, our Declaration of Independence, our Constitution, our magnificent industrial products, our technical skills."
Surely, as the 20th century played out, this last part—the American technical skills—clearly guided the development of civilizations everywhere. It can be argued separately that American financial services technological innovations also led the way worldwide through the 20th century.
But now it's the 21st century, and several recent studies seem to show that that leadership is slipping away—slipping away not just from the United States, but from other developed nations. In fact, at least one bit of inquiry shows banks in Korea, Turkey, and Poland, among others, coming up with extremely innovative technologies unthought-of by the current economic powerhouses.
Here's a rundown of these research summaries, from business in general to banking in particular:
BearingPoint—In a wide-ranging study, emerging economies were found to be twice as efficient at innovating as developed economies. Developing world corporate entities "are developing faster, stronger, and more effectively than their old world counterparts despite the latter dwarfing the market in terms of resources in cash," says the report.
"It sounds simple, but so much of Western marketing is about creating needs we didn't realize we had in order to sell us more products, often free of charge until we get hooked in masses. In the developing nations, we see successful product innovation arising from a clear need first and then developing a solution in a way that adds clear and positive value for the customer, from day one on sale, at a price they can afford," says Andreas Rindler, partner at BearingPoint.
PwC—As more companies around the world push the traditional boundaries of innovation, PwC found U.S. companies are tracking with the shift in innovation strategy—yet most pioneers in its study are not U.S. companies. It surveyed 2,000 executives from more than 25 countries to discover how innovation is driving growth.
"If most U.S. executives believe innovation will drive growth for their companies—and they do—then looking globally at what the most innovative companies are doing matters," says Rob Shelton, advisory managing director at PwC. "A transformation is under way and growth is at the top of the agenda at companies across industries and around the globe."
Infosys—Its study of 140 banks in 66 countries found that, as the global economy recovers, retail banks across the world are increasingly investing in innovation as a means of generating revenue and controlling costs. It found that 60% of banks surveyed have an innovation strategy, compared to 37% five years ago.
To overcome the main barriers to innovation—legacy systems and organizational silos—banks are looking toward technologies that can simplify their operations and deliver a richer customer experience.
Accenture/Efma—These organizations conducted a contest to find the winners of their inaugural global distribution and marketing innovation awards for retail banks. More than 150 banks from 54 countries around the world—including U.S. banks—submitted 330 case studies of customer innovations in various categories. The winners were:
Multichannel and Customer-Experience Management: Nykredit, Denmark for its Direct Banking.
Digital and Mobile Excellence: BRE Bank, Poland for its new mBank
Sales Effectiveness: Hana Bank, Korea for its Hana N Cyber
Customer Analytics and Big Data: Intesa Sanpaolo, Italy for Customer Dialogue Analytics.
Physical Distribution: Aktifbank, Turkey for the Aktif Nokta Project, and Allied Irish Bank, Ireland for "The Lab"
Responsible Business: BNP Paribas Personal Finance (Cetelem), France for its financially fragile loan holder prevention program, and Maybank Berhad, Malaysia for its CashVille Kidz
(See link below for more information about these innovations.)
"Many of the most impressive innovations came out of emerging markets, in Eastern Europe and Asia, competing with some of the biggest established banks," says Patrick Desmarès, secretary general of Efma.
"These projects represent the vanguard of real world service innovations in retail banking, and they offer a model for institutions looking to carve out their future competitive positions as this industry rapidly evolves into the digital world," says Juan Pedro Moreno, global managing director of Accenture's banking industry practice.
All of which is not to say that there is no innovation in U.S. banking circles. Anybody who's ever attended one of the Finovate get-togethers can't help but be dazzled by all the new ideas out there. Just this fall, 69 teams, each with their own bright notions that could potentially and fundamentally change some part of financial services, had the chance to present them to a large and knowledgeable audience.
It is interesting, though, that one of the winners in the Accenture/Efma contest—mBank, in Poland—was also deemed one of eight "best of show" presenters at this last Finovate.
Some observations from these various and independently issued projects seem to come to similar conclusions:
"We believe that significant banking revenues are at risk with the emergence of nontraditional competitors," says Piercarlo Gera, global managing director of Accenture Distribution and Marketing Services. "To drive profitability, banks need to transform their business models and innovate to engage with their customers based on what these customers need and not on what banks have to sell."
"This year's study indicates a global convergence of innovation practices around overcoming the barriers presented by legacy technology and ensuring that customer experience channels are optimized," says Efma's Desmarès.
"Repeatedly and rapidly commercializing innovative concepts and then scaling them to their full business potential requires standardization and industrialization of the innovation processes. Leaders are doing just that. If you're not seeing significant growth from innovation, it's time to identify what's missing and how you can ensure all of the pieces that you need are in place," says PwC's Shelton.
And this, from Jean-Michel Huet, director, BearingPoint:
"It's time for a rethink. We can see clearly that developed world companies don't have the monopoly on progress. Companies in the developed world have to act without pride and realize that the majority of their knowledge, ideas, and innovation lie not within corporate headquarters but out in the field, often across the populations of emerging economies."
Sources for this article include:
Efma and Accenture Announce Winners of Global Banking Distribution and Marketing Innovation Awards
The developed world must learn some key lessons from third world innovators to remain competitive
FinovateFall 2013 Best of Show Winners
76 Percent of Global Retail Banks Becoming More Innovative, Finds New Study by Infosys and Efma
PwC's Global Innovation Survey 2013: New reality for U.S. companies in search of growth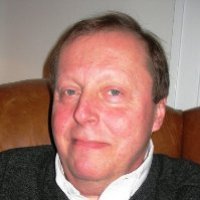 Latest from John Ginovsky
back to top