Online/mobile could put a third of banks' market share up for grabs
Survey shows 50% increase in mobile banking; double- and triple-digit growth in online sales
Thirty-five percent of banks' market share in North America could be at risk by 2020, as traditional branch banking gives way to digital banking and as new competition emerges, according to new research by Accenture.
Accenture's market-analysis indicates that by 2020 an estimated 15% of traditional banks' revenues could shift to online-only players, including branchless banks and new technology entrants. Another 20% could shift to retail-driven players with a mass-market focus—under partnerships between big-box retailers and banks, and potentially independent ventures by retailers.
"Digital technology and rapid changes in customer preferences are threatening full-service banks that do business primarily through branches," says Wayne Busch, managing director of Accenture's North America banking practice. "Given the scale of these disruptions, traditional full-service banks, as a group, could lose significant market share by 2020—to banks that reorient around digital technologies and to new entrants from the retail and technology sectors. Our research shows signs of this already occurring."
Based on customer survey-data, the research cites a 50% increase in mobile banking activity over the past year; double- and triple-digit growth in online sales of traditional banking products (amid declines in branch sales); and a strong trend of customers looking outside their primary banks for new products. It also points to new branch formats to help banks manage the trends with higher efficiencies and retention. Accenture conducted a quantitative survey of 2,001 retail banking customers from across the United States in May 2013.
According to the survey, online sales of key banking products showed double-digit growth year-over-year, while sales of the same products via branches declined. Sales of mortgages via the internet increased 75%, while sales at branches fell 16%. Online sales of auto loans nearly doubled, while branch-sales dropped nearly 10%. Online sales also increased in checking, savings, personal and home equity loans, and money market funds.
"The internet has long underperformed as a sales-channel for banking products, leaving branches as the dominant sales engine," added Busch. "As that calculus changes, market share will be increasingly up for grabs—'particularly given consumers' strong tendency to look outside their primary bank for new products."
While U.S. consumers tend to stay with their primary banks (only 9% had switched within a year), they are heavily inclined to shop around for new products. One-third (34%) of traditional retail banking products sold last year were from institutions other than customers' primary banks, according to the survey.
"There is little question that branches remain important in the minds of U.S. consumers today," says Mike Goodson, a managing director and head of management consulting for Accenture's North America banking practice. "They are cited as the No. 1 reason for loyalty, and eight out of ten consumers see themselves using branches as often or more often in five years' time. But this is changing quickly, as profitability pressures motivate banks to promote less costly and more convenient ways of banking to customers. The rapid rise of mobile banking illustrates how quickly customer behaviors can change through digital technologies."
Recent promotions of services like mobile check-deposit by major U.S. banks are driving rapid mass market adoption. Use of mobile banking has increased 50% since last year; and nearly one-third of U.S. consumers (32%) now do mobile banking at least once a month, according to the survey.
Over the past year, mobile banking nearly displaced ATMs as the most important area customers believe their banks should be investing in and developing (mobile banking 20% vs. ATMs 21%). Meanwhile, online banking was cited as the No. 1 area in which banks should be investing (cited by 43%), overshadowing branches (38%).
According to the research, the top 25 U.S. banks spend more than $50 billion per year to maintain branch networks, where approximately 60% of all products are sold. It proposes a lighter, more diverse branch banking model to maintain sales, while better enabling digital banking:
'Light' branches. Less than one-third of the network comprised of 'light' branches that are oriented to sales. These are highly automated with a small staff and real estate footprint focused on sales and providing access to remote advisory specialists.
Kiosks. A higher ratio of kiosks—up to half the network—geared to routine account services situated in malls and transport hubs. These are cashless and feature advanced ATMs—with video—allowing customers to connect and transact with remote staff.
Full-service 'hubs'. Like conventional branches but fewer in number, these offer full sales and service support with extended hours, including specialized advisers for things like mortgages and trading.
Flagships. A small number of strategically located flagships to act as centers of sales and service-excellence that promote the bank's brand and introduce new offerings and self-service tools.
"The acceleration in consumer acceptance of digital banking this year—particularly in the areas of mobile banking and online product sales—foreshadows a very different banking landscape for 2020," says Goodson. "Branches remain vital to banks, but they need to be re-imagined as one aspect of a radically new approach to consumers. This is not just an opportunity for banks to recover profitability and reduce costs. It is an opportunity to establish a much more sustainable relationship with customers and better retention of market share into the future."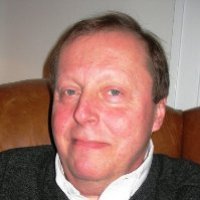 Latest from John Ginovsky
back to top