Paying bills on mobile devices is poised for rapid growth
Already, 12.5 million Americans use mobile bill pay
Although still in its infancy, paying bills on mobile devices is primed to grow rapidly. Already more than 12.5 million Americans use mobile bill pay, according to research by Javelin Strategy & Research.
The first wave of consumers is typically pulling out a smartphone or tablet to pay, and mobile bill payments are primed for rapid growth.
Javelin estimates Americans pay $2.1 trillion annually to pay seven bills that are central to a consumer's day-to-day living and form the foundation for a deeper borrowing relationship: major credit cards usable anywhere, store-branded credit cards, utility bills, mobile phone bills, mortgages, vehicle loans, and student loans.
More than 140 million Americans are ripe for mobile bill payments, with one-third representing new users of bill payments at their bank or credit union. Javelin created an 11-point analysis of what consumers' desire when paying bills, and compared it against the competitive landscape based on consumers' perceptions of the capabilities of financial institutions, billers and third-party players.
"A wide range of companies have much to gain if they can stand out among mobile bill-payment providers. That starts with financial institutions that want to be the centerpiece of customer payments and jolt flat-lining growth in online bill payment, and billers that are seeking more efficient ways to collect payments and maintain direct contact with customers," says Mark Schwanhausser, director of Omnichannel Financial Services at Javelin Strategy & Research. "But it also extends to bill-payment innovators such as Bill.com, Check, Doxo, Manilla, Simplee, Volly, and Zumbox that are seeking to gain a foothold in a huge market ripe for disruption, as well as companies serving the underbanked, mobile wallet providers, and technology vendors."
The company's report sizes the current flow of dollars through the bill-payment market, including the breakdown of online, mobile, and offline payments. The report provides an 11-point analysis of what consumers desire when paying their bills, identifies banks with market-leading adoption, and maps out strategies for upgrading and marketing the bill-payment process.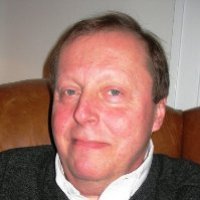 Latest from John Ginovsky
back to top