Community bankers optimistic despite regulatory, economic environment
Increased IT investment likely to help meet customers' evolving needs and expectations
Community banking executives are optimistic about their growth prospects despite the current regulatory and economic environment, according to a recent survey by KPMG.
In the survey, 85% of respondents said their bank's revenue will increase a year from now. Fifteen percent expect revenue to increase 11- 20%, while 70% expect it to increase 1-10%. Regulatory and legislative pressures were deemed by 42% of respondents as the most significant barrier to growth over the next year, down slightly from 47% in last year's survey.
"Community banks are exhibiting a great deal of resiliency in light of the challenging regulatory and economic environment they've faced the past several years," says John Depman, national leader of Regional and Community Banking for KPMG. "Regulatory compliance requirements are negatively impacting their operating costs, but this is accepted as the new normal, and community banks are taking steps to ensure their viability and growth or evaluating whether it's the right time to sell."
• IT investment a focus—Sixty-one percent of community banking executives said they would increase capital spending over the next year with information technology (46%), new products or services (37%), and their regulatory and control environment (24%) the top areas of investment.
Mobile banking and payments (40%), leveraging data to optimize customer development (22%), social media (15%), and investing in their online banking platform for laptops and desktops (15%) were identified as the most important IT-related projects pertaining to customer growth in the next year.
"Technology is rapidly evolving and it's changing consumer expectations about how their banks should be serving them," says Depman. "Community banks that embrace technology as a means to better interact with and serve customers, and meet their evolving needs and habits, can win market share."
When it comes to data and analytics, only 13% of respondents said their bank has high data and analytics literacy, while 28% said they were rapidly moving towards it. Fifty-one percent said their bank had average or low data and analytics literacy and 4% said they had none.
In other survey findings, 37% of community banking leaders said they were slightly concerned or not concerned at all that their bank may be vulnerable to a cyberattack, while 15% were extremely concerned and 48% were moderately concerned.
• Merger and acquisition interest increases—According to the KPMG survey, 65% of respondents said it was likely their bank would be involved in a merger or acquisition in the next year as a buyer (40%) or seller (25%). These figures are an increase from last year's survey in which 57% said it was likely their bank would be involved in a merger or acquisition in the next two years as a buyer (42%) or seller (15%).
For banks with M&A as part of their growth strategy, 28% said they would target a bank with $1 billion to $3 billion in assets, while 25% said a target bank would be in the $500 million to $1 billion asset range. Fifteen percent said they would target a bank with $250 million to $500 million and 10% said a target bank would have more than $3 billion in assets.
Target banks' balance sheet issues (37%) and regulatory restrictions (32%) were said to be the greatest impediments to M&A in the industry.
"Many have been predicting a flood of M&A activity in this industry over the past several years, but it's been more like a steady drip," says Depman. "The fact is that it's tough to get a deal done. The bid-ask price spread, the regulatory environment, and targets' balance sheet issues are all real challenges to overcome."
• Impact of regulation—Sixty-one percent of respondents said political and regulatory uncertainty posed the biggest threat to their bank's business model. When asked to identify the percentage of their bank's total operating costs that are driven by regulatory compliance requirements, 37% said 11-20% and another 37% said 5-10%. Fifteen percent said less than 5%, while 6% said 31% or more and 5% said 21-30%.
Fifteen percent said that bank management's top initiative in the next year will be navigating significant changes in the regulatory environment, down from 27% who said it would be the top initiative over the next two years in last year's survey.
Capital and liquidity requirements from various regulatory initiatives such as the Dodd-Frank Act and Basel III (39%) were identified as the regulation most hindering community banks. However, 55% of respondents said their bank was not yet prepared to manage the impact of Basel III.
"Many community banks are utilizing IT-based solutions to better analyze the impact of various regulations and improve regulatory compliance," says Depman. "Some also are interested in investing in IT platforms like mobile banking and payments to enhance the customer experience and data and analytics capabilities to help them better understand customer behavior."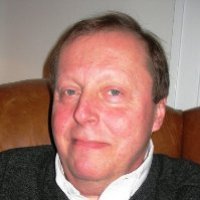 Latest from John Ginovsky
back to top