Branch convenience key when choosing banks
Friends' recommendations also important, while online, mobile services lag in decision-making, survey says
The No. 1 reason consumers choose their banking institution is access to a convenient branch location. A recommendation from friends comes in as the second reason, while web and mobile banking capabilities come in last, according to a study of 500 U.S. bank customers by CFI Group.CFI Group specializes in providing customer feedback insights through analytics.Data from the company's inaugural Bank Satisfaction Barometer data reveals the physical branch and online banking are almost equal in popularity and customer use. In the past 30 days, 82% of customers interacted with their institution through a website while 77% visited their local branch. Mobile apps are slowly gaining popularity, with 35% of customers using an app in the past 30 days.
"Banks are driven to pay closer attention to the experiences their customers enjoy when engaging in business with them," says Sheri Petras, CEO of CFI Group. "By better understanding the importance of the branch network and the complimentary role of their 'electronic face' via websites and apps, banks can improve the customer's experience and drive financial performance."
In addition to looking at satisfaction with traditional banking channels, the inaugural study also examines the state of mobile apps in banking, satisfaction with bank products, and the problem resolution tactics employed by financial institutions. These findings include:
• Mobile apps are used more for general information than transactional use. The No. 1 use of apps is to check account balances, reported by 84% of respondents, followed by general information inquiries at 57%.
• Checking accounts are the most popular banking product: 96% of survey respondents use their financial institution for this purpose.
• Least popular bank products include most any kind of loan and savings instrument outside of traditional savings accounts.
• Effective problem resolution is critical: customers who were satisfied with the way their bank handled a problem had almost double the satisfaction score.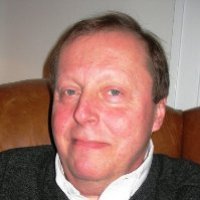 Latest from John Ginovsky
back to top