Emerging payments concern bank execs
Shifting technology, nonbank competition, consumer preferences, regulatory uncertainty all are factors
What worries financial institution executives most about providing mobile payments to their customers? That's a question Vantiv asked a score of bank leaders in a series of interviews. The answer in a nutshell:
"They are largely focused on competitive and technology issues. How to get customers engaged with mobile payments. And, of course, the regulatory environment," says Ken Paterson, head of research operations at Mercator, which assisted in the research. He spoke during a recent online webinar. He was joined in the webinar by Lorena Harris, vice president for marketing at Vantiv.
Nevertheless, Vantiv's research indicates that a wait-and-see approach must soon give way to a do-something approach. "These executives are faced with the realities of implementing and paying for these approaches, and are naturally more cautious than consumers," says Daniela Mielke, chief strategy officer at Vantiv, in a white paper issued along with the webinar. "But by moving too slowly, they run the risk of missing opportunities to reach their customers."
Briefly, Paterson and Harris detailed exactly what worries financial institution executives have expressed to them:
• New processes and technology—"Many financial institution executives feel that if they don't begin to work with mobile payments to extend their mobile banking capability, they'll lag behind their competitors," says Paterson.
On the flip side, banks already have a position of strength in that, according to Mercator's research, more than a quarter of bank customers use the mobile banking channel, and that about 10% of banking customers are comfortable making mobile transactions of one kind or another. "These trends are moving very quickly," Paterson says.
• Noncard-based mobile payments—"Up to this point most mobile payment solutions have been card-account based, settling to a credit or debit card," says Harris. "But financial institutions are now worried about being disintermediated by mobile phone providers that allow consumers to carry balances and perform account-to-account transfers and bill payments."
• Customer incentives—"As they consider investments in mobile payments, financial institutions want to make sure that their customers use them. Executives recognize that consumers may need encouragement to switch from their tried-and-true card," Harris says. "The research suggests that incentives can be effective. About four in ten consumers said they would switch payment methods for a reward or a discount. Many consumers said that just a 1% cash reward would be enough to get them to switch."
• Card acceptance—"Financial institutions are feeling pressure from consumers and merchants to provide wallets that accept many card products," says Paterson. "It's really a core value proposition for any wallet product. But many mobile wallets on trial don't incorporate all the cards consumers carry, such as merchants' private label closed-loop cards. For financial institutions, meeting that need can be costly and time consuming. Obviously, they want their own cards to be top of wallet and are factoring that into developing their efforts."
• Compliance and regulatory issues—"As you might expect, compliance and regulatory issues are a major concern for financial institutions, and certainly with good reason. Mobile payments can fall under the jurisdiction of a variety of federal banking agencies…With the increasingly high profile of mobile payments, a number of regulatory agencies are moving to update their knowledge and guidance in this area."
• Beta vs VHS concerns—"Financial institutions naturally have a fear of getting off on the wrong foot with mobile payments," says Harris. "There is a fundamental concern that any given technology may become popular for a while and then be quickly outdated. Executives fear that they might bet on the wrong technologies and waste limited resources on something that is going to be obsolete.
"Once they introduce a wallet with all the bells and whistles they need it to work flawlessly. The targeted offers must be attractive and work in nearby locations, and merchants must know how to operate the systems and ensure wi-fi in their stores. There are a lot of things that have to come together."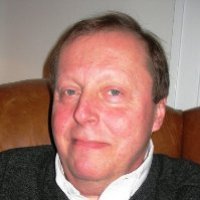 Latest from John Ginovsky
back to top