As wallet interest rises, consumers go with players they know
PayPal, Amazon now top consumers' list for trusted digital wallet
The frenzy of activity in the mobile payments and digital wallet space is beginning to pay off in the form of consumer awareness and interest, according to Forrester data.
Based on a survey of more than 4,000 respondents, 31% of U.S. online consumers who own a mobile phone are interested in or already use mobile payments for in-store purchases, up from 18% in 2011.
However, while 61% of U.S. consumers have heard of a digital wallet, only 11% use one, an indication that wallet providers still have a lot of work ahead to enable easy adoption, writes Senior Analyst Denée Carrington in new research detailing digital wallet strategies.
Who will lead the pack? According to Carrington, while there is opportunity for financial institutions to deliver added value to their customers via digital wallets, they will face stiff competition. Why? Because consumers currently most trust digital wallets from brands they associate with payments.
For instance, U.S.online consumers most trust PayPal (38%) to provide a mobile digital wallet, followed by banks and credit card issuers (35%), and Amazon.com (23%).
In her new research, Carrington outlines digital wallet strategies from both the financial institution and merchant perspective. For financial institutions, she recommends getting into the market with a partner-branded wallet or a financial institution-branded wallet.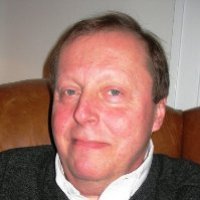 Latest from John Ginovsky
back to top