Will 2014 be year niche payments take hold?
Analyst suggests banks partner with local retailers to set up dedicated payment applications
This is the first of two articles. Read Part 2
Imagine having a mobile app that connects to your grocery store in which you can pre-order a list of goods and have them waiting in a cart for you when you show up. Then, all you do is add whatever incidental items you may want to add, and then skip the line and head out to your car, everything having been paid for digitally and hands-free.
That could be something that might catch on in 2014, according to Jeff Dube, managing director of Accenture Payment Services in an interview with Banking Exchange Tech Topics.
"What I think we will see is a lot of mobile payment growth that is driven off applications that have a very specific purpose," he says. "You can think of examples that are specific to an individual store or a market segment such as a group of participating restaurants in a defined geographical area."
Examples of such "niche-purpose applications" already exists. Dube cites one called Hailo, which is used in London taxicabs. "When a taxicab shows up, often within a minute, there's a picture [on my phone] of the driver. I get in. He takes me where I want to go. My payment is handled through my phone in a very seamless way, including the tip, and I get out," he says.
Dube sees a couple of opportunities for banks in this kind of scenario. "These niche-purpose applications will use banks as a funding mechanism or a settlement mechanism. That, in the short term, is all good for banks," he says. "However, it obviously poses a medium-term risk because [banks] are not the ones being involved with the transaction."
On a more ambitious scale, he sees banks—particularly community banks—offering such niche-purpose payment applications directly to customers, either developing them independently or in partnership with other businesses.
"It would be more in the context of releasing a purpose-built application, maybe in partnership with a retailer. Or you could maybe imagine a community bank offering that is specific to an individual area or town," he says.
Doing so, however, would require a fundamental shift in approach by the bank. "The starting point is, how do I solve a consumer problem or enhance a consumer experience? It is a mind shift because that's a little bit different than the paradigm of simply adding more functionality to an existing mobile banking application function," Dube says. "I don't think there's anything preventing a bank, and especially a bank with ties to a specific local area, from doing this type of thing."
[Next: Integrating mobile applications with traditional plastic cards]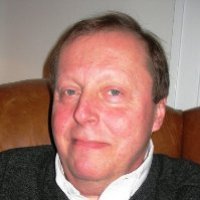 Latest from John Ginovsky
back to top