How application operations will transform IT ... and 4 other predictions
IT seen aligning with development and deployment of business strategies and operations
Compuware Corp., which specializes in application performance management (APM), announced its top technology predictions for 2014, many of which may apply to financial institutions.
"2014 will bring transformative changes in IT—not just to meet the needs of today's app-driven businesses, the explosion of mobile usage, and the adoption of big data strategies—but also in the fundamental IT methodologies that guide businesses as they grow and compete," says John Van Siclen, general manager of Compuware's APM business unit.
• Prediction 1: A new practice will emerge—application operations or AppOpps—which aligns development, production, operations, and business application owners in an effort to drive greater innovation to market faster with more application releases per month, per week, per day than before. Digital business is upon us everywhere, and digital business leaders will continue to align IT for business advantage. The concepts of agile development and development operations are already giving way to the notion of continuous deployment. This push by business leaders will require IT to rethink and retool for a much more dynamic world.
• Prediction 2: Mobile applications as a unique phenomenon will disappear. Not only will there be more mobile applications and users than before, but they will be reabsorbed into the core IT and business processes of their companies. Mobile, native, web, and store as separate engagement channels will give way to omnichannel application development, monitoring, and management. User experience, user behavior, and cross-channel analytics will be vital business differentiators by the end of the year.
• Prediction 3: The big data buzz will quiet as it shifts from hype to reality. In 2014, big data production shops will look for smarter ways to scale their fast growing, elastic environments. Their drive for faster, near real-time analytics will push early leaders toward more proven approaches provided by specialized, new generation APM solutions. For those standing up big data for the first time, companies will look to simplify development to deployment with the newest methodologies and tooling. New generation APM with specialized big data capabilities will emerge as a key enabler for successful big data projects.
• Prediction 4: The age old disciplines of IT information library and IT service management will be heavily challenged in 2014. These disciplines, built on sound principles and methodologies, have guided IT leaders for over two decades. However, the pace of change, the business impact of applications, and the dynamic complexity of 'the internet of things are quickly making ITIL and ITSM less relevant. For many, they are anchors holding back the very innovation and change businesses require to survive and thrive. This business reality will drive IT to change, and in this disruption IT will look to dynamic, real-time, smart systems and tooling to build upon.
• Prediction 5: New generation APM will emerge as a strategic IT framework. Unlike old APM tools used to monitor production and alert to problems after they occur, this new generation of APM is used to eliminate the silos between production, test and development offering.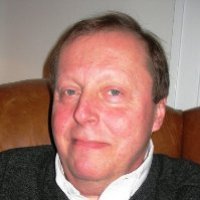 Latest from John Ginovsky
back to top