Smartphone users worldwide seek more mobile banking services
Account balances and security alerts are the most requested features
Smartphone consumers want to do much more mobile banking than most of today's smartphone apps permit, according to an international survey by FICO.
While the most requested functionality is the ability to check account balances (75%), more than half of respondents want to receive notifications of potential fraudulent activity (59%), make payments from their account (53%), and transfer money between their accounts (50%) using their smartphone.
"Over one billion consumers worldwide have smartphones in their pockets, so it stands to reason that many of them would want to conduct their banking using those devices," says Stuart Wells, FICO's executive vice president and chief product and technology officer. "For forward-thinking banks, this presents an unprecedented opportunity to differentiate themselves and strengthen their relationships with their customers. The unique ability to combine voice, applications, text, and location information with powerful analytics, personalization, and automated communications make mobile banking much more significant than previous channel expansions, including the advent of ATMs or even online banking."
The demographic breakdown shows that across all categories, young people have the most interest in banking services delivered by smartphone. When it comes to specific product services such as receiving credit card bill payment reminders and credit card limit warnings, people aged 25 to 39 are the most interested in delivery by smartphone.
The least popular service, according to the findings, is to receive information about new products and services (39%). Interest in this dropped with age, with only 6.5% of over 55s attracted to the idea.
The survey also found that men were more interested in smartphone banking services than women—by an average of three to four percentage points across all age groups.
The survey looked at consumer preferences and tendencies with regard to mobile, online, and in-person interactions with banks. It included 2,239 adult smartphone users in the United Kingdom, Australia, Brazil, China, France, Germany, India, Italy, Japan, Korea, Mexico, Russia, Turkey, and the United States.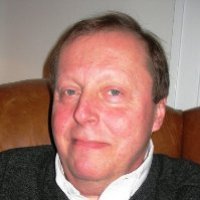 Latest from John Ginovsky
back to top