Anticrime investment a high priority
Many see budget hikes in 2014 likely to reach 20% for antifraud and compliance requirements
Spending on financial crime counter measures remains a priority for businesses globally, according to a survey from BAE Systems Detica.
Its "Financial Crime Survey 2013" reveals that investment by many global businesses in operational risk, anti-fraud and compliance solutions is increasing, as the threat of financial crime becomes more acute.
Financial crime and compliance budgets are expected to be up across the board, with nearly half of all respondents predicting up to 20% more investment in all of the following areas: compliance (50%), fraud management (49%), anti-money laundering (45%), tax and FATCA compliance (45%), and trade surveillance and compliance budgets (43%) over the next 12 months.
Most of the remaining respondents expect budgets to remain the same as they were in 2013. Those who expect a decrease anticipate that to be between just 4% and 9%.
"Despite a difficult economic climate, it is encouraging to see the financial services industry recognizing the importance of continued investment in financial crime defenses. 2014 will see cybercrime and insider, payment, and online fraud continuing to pose a threat to businesses bottom lines, and companies must ensure they are sufficiently prepared to combat these threats," says George Robbins, general manager, Financial Crime, at BAE Systems Detica, a provider of information intelligence solutions. On a regulatory level, Basel III has been overwhelmingly identified as the regulation that will have the greatest impact on businesses, and the framework looks set to present organizations with challenges that will continue long into the foreseeable future."
The 2013 survey also revealed the types of financial crime initiatives that are the biggest priorities for senior management teams. The focus this year has remained firmly on cybercrime (with businesses giving this category an average rating of 7.74 out of 10 as a priority area), insider and payment fraud (7.44 and 7.37), and online fraud (7.11). These concerns among businesses reflect the high number of breaches of both personally identifiable information and commercially identifiable information at financial institutions and data suppliers over the past year.
Looking further ahead, the survey reveals that Basel III (the global, voluntary regulatory standard on bank capital adequacy, stress testing, and market liquidity risk) is viewed as the regulation that will have the biggest effect on business operations over the next three years, with over half of respondents (53%) predicting that the regulation will have a major impact on their operations. This is the single largest 'major impact' response recorded since the survey began in 2007, and reflects the fact that Basel III is challenging financial institutions to change business models in order to enhance supervisory oversight to improve the quality of capital and contain potential economic mishap.
Another area identified as a concern is that of information security and data-breach legislation, which was singled out by over a third of respondents (38%) as having a major impact. European Union data-breach regulations, which came into effect in August 2013, are widely believed to be a precursor to a more expansive protection framework with a wider application within financial services.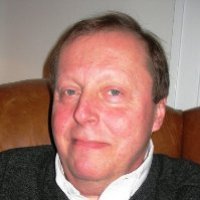 Latest from John Ginovsky
back to top