SWIFT offers KYC registry to help with due diligence
Information to allow access to timely information provided by participating banks
SWIFT now offers a global Know Your Customer Registry, a centralized utility for the collection and distribution of standard information required by banks as part of their due diligence processes.
Based on a collaborative industry-wide approach, the new utility will help banks to manage compliance challenges and reduce the high costs associated with implementing KYC-related regulations.
SWIFT's KYC Registry is currently under development and will go live in 2014. The new service will provide banks with access to a central repository of up-to-date institutional information collected by SWIFT from participating banks. SWIFT will host and manage the utility, verifying the completeness, validity, and accuracy of the data provided, while member banks will retain ownership of and responsibility for their own information.
The KYC Registry will initially focus on correspondent banking requirements, which is the most urgent challenge facing the industry, but SWIFT may subsequently extend the service.
Yawar Shah, SWIFT chairman, says: "The Board has given SWIFT a strong mandate to address the financial crime compliance needs of banks worldwide. This is a natural evolution for SWIFT as an industry-wide cooperative, extending its strategic offering beyond payments and securities into compliance services."
With financial crime compliance now at the top of the international regulatory agenda, SWIFT has created a dedicated Compliance Services unit to manage its growing compliance services offering. Luc Meurant has been appointed to lead this new unit and is building a team of sanctions, KYC, and anti-money-laundering industry experts to build solutions serving the needs of financial institutions worldwide.
"KYC compliance presents a major challenge for many banks," says Luc Meurant, head of Banking Markets and Compliance Services, SWIFT. "Collecting and maintaining up-to-date information about other institutions and performing due diligence checks on correspondent banking partners are time-consuming and duplicative tasks for banks. By developing a central, global KYC Registry, SWIFT can help banks reduce KYC-related costs and mitigate compliance-related risks, enabling them to manage better their financial crime compliance processes."
The KYC Registry is the latest in an expanding set of financial crime compliance solutions from SWIFT. The portfolio already includes Sanctions Screening and Sanctions Testing tools, and will soon be complemented by a new business intelligence for compliance service.
[Editor's note: Since 2010, ABA has joined forces with Microsoft, the National Cyber Forensics and Training Alliance, the Anti-Phishing Working Group, and others to offer Internet Fraud Alert. It's intended to help mitigate potential losses due to online fraud and account compromise. For more information, go to http://www.bankingexchange.com/old//Tools/Function/Fraud/Pages/LawEnforcementContactsandResources.aspx. ]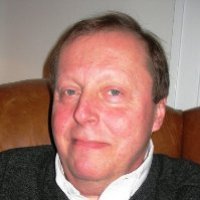 Latest from John Ginovsky
back to top