Technology opens wealth advice to larger client base
The definition of 'wealth' has broadened
Traditionally, wealth management has involved such highly labor- and time-intensive efforts that providers could only make it profitable by tending to the high-net worth customers who could afford it. With new technology and approaches, that scenario is changing, along with the very definition of what "wealth" is.
In a series of interviews, Banking Exchange has posed the question, "How has the definition of wealth changed?" to several wealth management experts as part of an upcoming article. Here, edited for form, are their viewpoints:
• "The technology has made available wealth management services to many more people who otherwise wouldn't have considered utilizing such services," says Barry Dayley, executive vice president, Money Concepts. "Sometimes you talk about wealth management and people conjure up this image that you have to have $50 million or $20 million, or $10 million to be considered wealthy…
"[But] say you have customers at a bank who have $150,000 in their 401(k) or their IRA, and they have two or three kids, and they make $80,000 to $100,000 a year in family income. Those people really need wealth management services. They need to make the most out the limited resources they have…The technology is the engine that allows it to be delivered to a broad variety of bank customers."
• "We hear [from our bank clients] the terminology of mass affluent, where we're seeing the definition of $500,000 or more in investable assets, up to about the $3 million range, where they get into the ultra high net worth," says Mike Norton, head of Bank Segment, Fidelity Institutional, Fidelity Investments. "Technology will be a key enabler for them to be able to get at that larger client base in an efficient way…
"We definitely see the definition of wealth evolving and will continue to evolve. Technology will play a key role in allowing the banks to efficiently and effectively deliver that."
• "We still define wealth by size of wallet. That's ignoring the advance of technology," says Al Chiaradonna, senior vice president, SEI Wealth Platform. "It ignores needs- or behavior-based segmentation, which would allow you to say, `Okay, can I use technology to lower my cost to acquire at the lower end of the market?'. It's not as if these people don't have wealth management needs. It's that the way we've structured the wealth management business, we can't cost-effectively serve them. That's because we haven't thought first about who they are, what they need, and about how technology could be uses to serve them in a more cost-effective manner.
"Not less quality. Just a tighter matching of what they need with what they can afford, and how we use technology to deliver it."
Details and more about new technological systems that can and are being used to serve a wider customer base will be available in the February issue of Banking Exchange.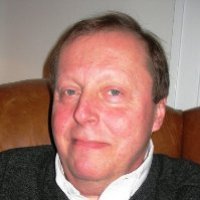 Latest from John Ginovsky
back to top