Millions use mobile devices to open accounts
50% increase in mobile device account opening seen in 2013
In 2013, millions of Americans skipped the trip to a branch and used smartphones and tablets to switch banks and to apply for additional accounts online, according to a new report by Andera, an online and mobile platform provider. Data in the report come from customers using its account opening platform.
"Today, 24% of our customers' online applicants are using smartphones and tablets to apply for new bank accounts. That's a 50% increase compared to a year ago and it reflects a broader trend," says Andera's CEO, Charlie Kroll.
While it's widely known that consumers are choosing to perform routine banking transactions via their mobile devices, it's important to note that they're also using their mobile devices to establish new relationships and to apply for additional products.
"When you consider that, according to Javelin Strategy & Research, tens of millions of Americans applied for checking and savings accounts online in 2013, 24% represents an enormous shift in consumer behavior in just a short period of time," Kroll says.
"The data proves that Americans want to open accounts using their mobile devices but that doesn't mean that they're succeeding. It's critical that institutions streamline data-entry requirements and leverage native mobile features like cameras and touchscreens to make things easy," says Ying Chen, Andera's senior vice president, Product Management.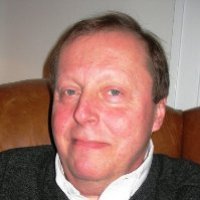 Latest from John Ginovsky
back to top