FIS-Microsoft pact to boost security
Companies to work with global law enforcement, private industry
Under a partnership agreement with Microsoft, FIS representatives will work with forensic analysts, software developers, and researchers at the Microsoft Cybercrime Center, which opened in November 2013. The partnership goal is to increase cooperative action between international law enforcement and private industry in order to help continuously improve the security of payments and financial transactions worldwide and make the internet a safer place to do business.
"Cybersecurity has no end state and we embrace the opportunity to work collaboratively with industry leaders such as Microsoft to continually advance and further strengthen the banking and payments industry for financial institutions and their customers across the globe," says Greg Montana, EVP and chief risk officer, FIS.
This is the latest in a series of cybersecurity partnerships for FIS. The company recently reached an agreement with the Department of Homeland Security (DHS) as a cybersecurity research partner. FIS representatives will work with DHS's National Cybersecurity and Communications Integration Center (NCCIC), a 24x7 cyber monitoring, incident response, and management center, through which DHS actively collaborates and shares information with federal partners and the private sector every day in the face of constantly evolving threats to the nation's critical infrastructure and communications networks.
FIS also is a member of the Financial Services Information Sharing and Analysis Center (FS-ISAC).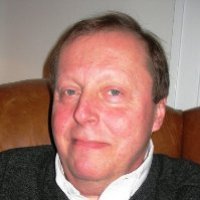 Latest from John Ginovsky
back to top