Tablet payments catch up with smartphones
Online commerce overall quintupled in 2013; likely to grow in 2014
Last year marked an important first in mobile payments, with tablet payments comprising almost half of all mobile commerce, according to Javelin Strategy & Research.
In 2013, tablets accounted for $28.7 billion in mobile online commerce, or over 50% of the entire mobile online payments space. That is quintuple 2012's $5.1 billion.
The portion of commerce generated through tablets is fueled by rising device ownership, as mobile consumers' ownership of the device doubled since 2012. As tablet ownership rates continue to grow, the devices are expected to serve as an increasingly dominant purchase channel. Creating tablet-optimized shopping experiences through the app and browser should be a top priority for merchants and other parties looking to capitalize on the growth of mobile online payments.
"Mobile consumer purchasing habits are evolving from purely app- or browser-based purchasing toward both methods in tandem," says Mary Monahan, executive vice president and research director of mobile at Javelin Strategy & Research. "While functionality should differ between the two methods, it is also critical for vendors to ensure that the user experience is similar for both methods so that crossover is frictionless. Similar visual elements and layouts should be used to simplify the process and build a recognizable brand experience."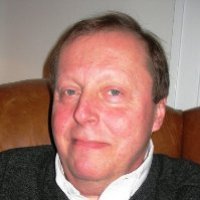 Latest from John Ginovsky
back to top