Retail bankers feel nontraditional heat
Nonbank competition rising, as well as technology disruption
Nearly three quarters (71%) of U.S. retail banking executives consider nontraditional competitors a threat, significantly higher than their global counterparts reported (55%). The figures come from a recent PwC survey of 560 financial services executives from leading financial institutions in 17 countries.
"Powerful forces are transforming the retail banking industry," says John Garvey, U.S. banking and capital markets leader at PwC. "Growth remains elusive, costs are proving hard to contain, returns remain stubbornly low, and regulation is impacting business models and economics. Simultaneously, the evolution of technology and heightened customer expectations combined with the emergence of disruptive competitors creates new pressure to deliver higher levels of service at a time when value and trust in the sector is at an all-time low. Surviving and succeeding in this environment may require a fundamental rethink in approach."
While more than two thirds (70%) of respondents agree it is important to consider how global trends (e.g., economic growth, regulation, demographic and technological changes) will impact the banking industry in 2020, U.S. executives are less likely (61%) to believe that it is critical to form a view of the industry in 2020 as compared to Asia-Pacific (71%), Europe (67%), and emerging markets (79%).
Compliance remains the primary challenge for retail banks in the United States (47%) and Europe (40%) whereas attracting talent and customers topped the list in Asia and the emerging markets. In the United States, attracting new customers (35%) and increasing profitability (33%) ranked second and third respectively, aligning with the hierarchy of investment priorities (56% regulatory compliance, 46% enhancing customer service, and 30% implementing new technology).
Nearly all respondents (97%) view innovation as a critical driver of growth—with companies that consider themselves innovative predicting 62% growth over the next five years, nearly double the market average of 35% and triple the 21% for the least innovative companies.
According to the research, 90% of executives agree that the following six key priorities identified by PwC, are integral to success in 2020:
• Developing a customer centric business model.
• Optimizing distribution by evolving multichannel capabilities and reshaping the traditional branch model.
• Simplifying business and operating models.
• Harnessing data to deliver customer, risk management and financial advantages.
• Fostering agility and innovation.
• Proactively managing risk, regulation and capital.
Notably however, only a fifth (20%) of respondents feel well-prepared to address these priorities despite the fact that nearly all (96%) believe that a fundamental transformation of the banking landscape is likely inevitable. Open innovation is one example of a gap in preparedness. In the United States, 28% of executives think that open innovation is important, but only one quarter (7%) of that group feel prepared. Optimizing distribution and data analytics are two other areas U.S. respondents believe are lagging and ripe for accelerated investment.
"Banks universally agree that they are hindered from addressing top priorities such as innovation by financial, talent, technology, and organizational constraints, says Dave Hoffman, U.S. financial services management consulting leader at PwC. "Banks should take aggressive action to overcome these constraints to enable innovation and transformation, while preserving their ability to capitalize on market opportunities and address unexpected challenges."
PwC expects that a number of key dynamics and developments are likely to substantially alter the global operating landscape for banks by 2020:
• The playing field will shift from global to local, with national and regional institutions dominating.
• Banking sector size will be more closely correlated to GDP than today.
• Competition will be defined by banking licenses, and advertising budget rather than real estate footprint.
• Banks that survive and grow will be low-cost producers, with nearly every product profitable on a standalone basis.
• Wealth management will move alongside deposit taking as a baseline service for retail banking.
"In response to this rapidly evolving landscape, banks should develop a clear perspective on the position they want to play—assertive leader, rapid follower, defensive manager—and tailor short- and long-term strategies accordingly," says Jeremy Fox-Geen, U.S. banking strategy leader at PwC. "Thriving in 2020 will require being receptive to leading practices from other industries and innovative approaches, such as a fiercest competitor exercise, to identify effective strategies for tackling challenges and increasing opportunities as relevant to each bank's unique strengths and priorities.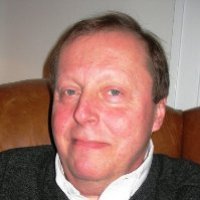 Latest from John Ginovsky
back to top