Visa, MasterCard, Fiserv to advance EMV
Debit chip card agreements ease adoption across networks
Fiserv reached agreements with both MasterCard and Visa to advance debit EMV, or chip card, adoption in the United States.
In one agreement, Fiserv will make MasterCard's U.S. common debit EMV solution available for the Accel debit network. Under this agreement, MasterCard issuers receive flexibility to select and implement network relationships, while merchants and acquirers will continue to route transactions as they prefer, without introducing multiple applications and complicated technology upgrades. The agreement provides Fiserv clients with access to a broad EMV solution.
In the other agreement, Fiserv will adopt Visa's common debit solution offering issuers, acquirers, and merchants a simple, streamlined approach for debit EMV adoption. The agreement will help enable the development of regulation-compliant debit EMV solutions using a common Application Identifier (AID).
In January 2013, MasterCard was the first network to offer its proprietary technology to other U.S. debit networks in an effort to support the migration to EMV and enable the routing of PIN debit transactions over multiple, unaffiliated networks. This decision allows acquirers to brand transactions originating from the Maestro AID (application identifier) for all debit networks that elect to participate.
"In this agreement, Fiserv and the Accel network are able to provide their customers a solution that can be activated today, delivering enhanced security while streamlining implementation and accelerating delivery of chip cards to our shared cardholders," says Chris McWilton, president, North American Markets, MasterCard.
By licensing the Visa AID, the Accel network will be able to process PIN and PINless EMV transactions ensuring enhanced transaction processing security. The AID will facilitate U.S. debit transactions from any debit network that licenses the Visa common AID solution and is enabled on a Visa card.
"With more than 7 million Visa EMV chip cards already issued in the U.S., it is important to continue the momentum towards more widespread adoption," says Bill Sheedy, executive vice president of Corporate Strategy and Government Relations, Visa Inc.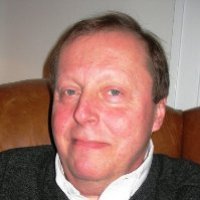 Latest from John Ginovsky
back to top