Gen Y flocking to mobile/online banking
74,000 new people a day banked online in 2013
The year 2013 saw an enormous influx of consumers flocking to mobile banking, with 74,000 new users joining mobile banking each day, says Javelin Strategy & Research in a recent study.
In 2013, 95 million people banked online, compared with 68 million in 2012, and 58 million in 2011, Javelin says. It projects that 108 million will bank online this year; 119 million in 2016; 130 million in 2017; and 149 million in 2018.
Among mobile bankers, 17%-18% use their phones to check balances and review recent transactions over 20 times a month. The rate of Generation Y (18-34) mobile bankers that check their balances and transactions over 20 times a month is twice that of baby boomers (48-68).
Given this high level of interaction, financial institutions can drive the popularity of mobile banking further by not always requiring logins to view these types of transactions, as a few innovative banks are already doing. In addition to removing friction for popular features, financial institutions should encourage consumers to try less-used features like mobile P2P or bank bill pay.
"Despite the current and projected growth in the mobile banking arena, financial institutions must remain on top of the rapidly evolving needs of their customers. Further work needs to be done to increase the ease of use of mobile banking and widen the feature set—as only about half of tech-savvy consumers strongly believe that their mobile banking app gives them access to all their banking needs," says Mary Monahan, executive vice president and research director of Mobile at Javelin Strategy & Research.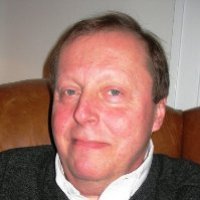 Latest from John Ginovsky
back to top