Next steps in U.S. EMV adoption announced
Agreements affect Visa, MasterCard debit cards
Visa and PULSE, a Discover Financial Services company, agreed to enable financial institutions that issue EMV debit cards on both the Visa and PULSE networks to use Visa's common debit solution.
Meanwhile, First Data and MasterCard reached an agreement in which First Data's STAR Network will participate in MasterCard's common U.S. Debit EMV solution. This agreement, combined with other recent industry announcements, provides a cost-effective solution and accelerates the ability for EMV functionality to be implemented across the United States.
EMV/chip cards better protect account information from fraud because they have dynamic data, rather than the static data stored in the magnetic stripe.
By working together, MasterCard and First Data will deliver enhanced choices in how debit card issuers identify and apply multiple network relationships to ensure compliance in a cost-effective way. Merchants and acquirers will continue to route transactions as they prefer, without costly host systems reprograming.
Visa's common application identifier (AID) supports U.S. debit regulations requiring the ability to route transactions over multiple, unaffiliated networks. A common debit solution shared among all participants will help to accelerate EMV chip adoption in the United States and provide a uniform platform that will enable network innovation.
"It's important for the industry to work together, especially when it comes to the adoption of EMV chip," says Bill Sheedy, executive vice president of Corporate Strategy and Government Relations, Visa Inc. "Our common solution is an asset we are making available to the industry free of charge to provide issuers and merchants greater choice among debit networks and enable a streamlined implementation for all parties."
Patricia Hewitt, vice president and managing director of consulting services at Mercator Advisory Group says of the Visa/PULSE announcement, "This agreement addresses the uncertainty that has plagued the advancement of EMV for the U.S. debit market and signals that the industry is ready to move forward with the broad adoption of EMV technology among U.S. debit issuers and acquirers."
PULSE will use functionality on Visa's common AID to facilitate all types of point-of-sale debit transactions on its network. In addition, the agreement enables PULSE to facilitate domestic ATM transactions on its network and provides for issuer choice in the routing of ATM transactions.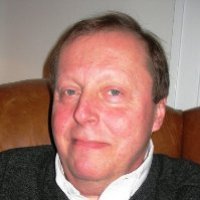 Latest from John Ginovsky
back to top